Dear colleagues, members and partners,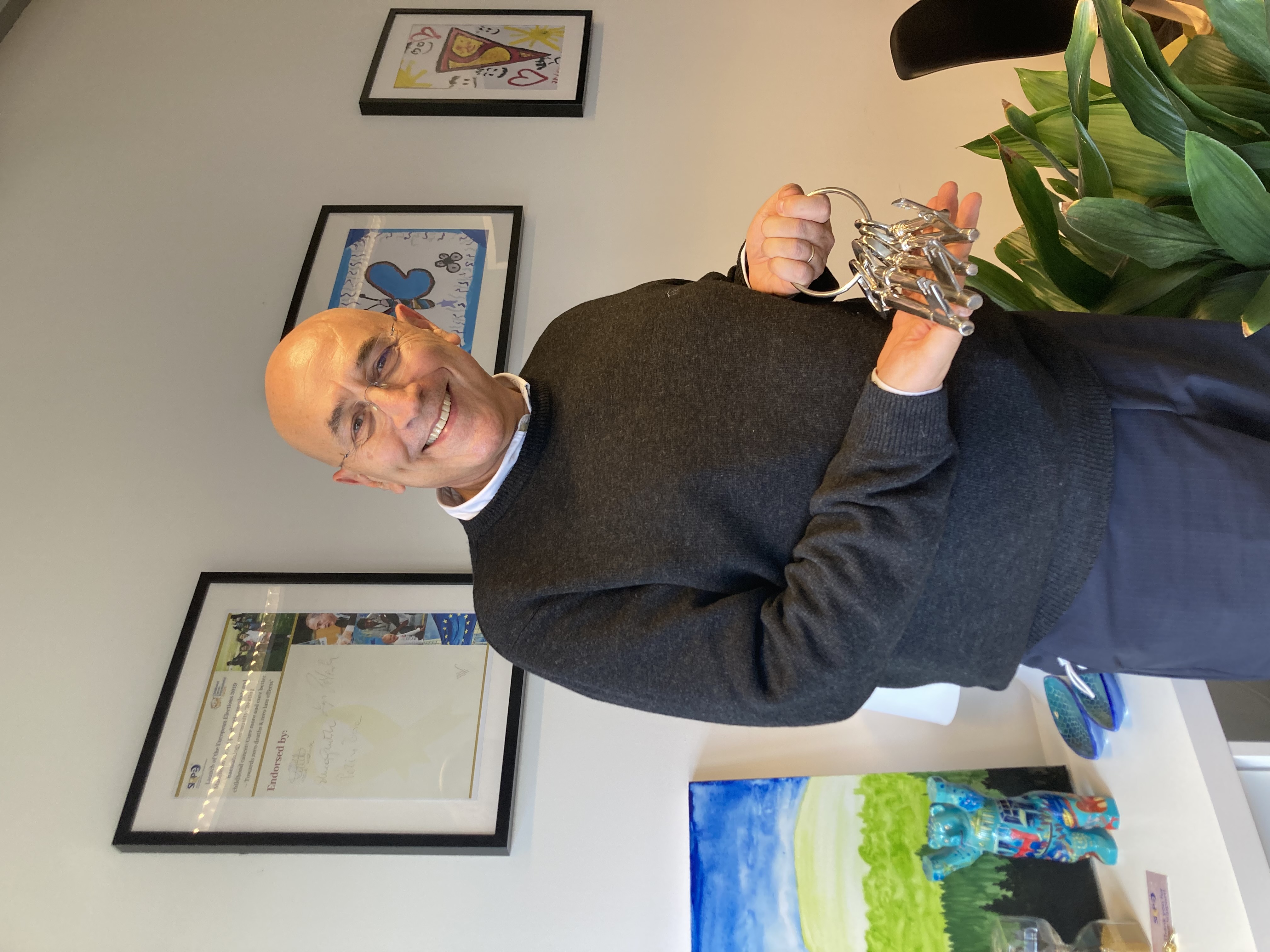 It was with great honour and enthusiasm that I took over the Presidency of SIOP Europe on 1 January 2022 and I invite you join me in the work ahead, as we strive to create a brighter future for all children and adolescents with cancer in Europe.
First, I would like to thank and congratulate Professor Pamela Kearns, who has been the President of SIOP Europe for the past three years, on many first-time new accomplishments, incredible engagement and hard work towards achieving the goals of the European paediatric oncology community.
I am also very pleased to welcome the new SIOPE Board Members joining the Board in January 2020: Uta Dirksen, Cormac Owens, Katrin Scheinemann, Maria Otth, Rob Pieters, Geert Janssens and Sabine Sarnacki.
Education
There is much to be done as we begin to emerge from the COVID-19 pandemic and education was in our spotlight since the beginning of this year. In January, we organized the 'Late Effects in Childhood and Adolescent Cancer Survivors' course together with PanCare. Around 50 participants learned about clinical aspects of childhood cancer survivorship and research collaborations. This course was very well evaluated and the recordings of a selection of sessions are freely available online.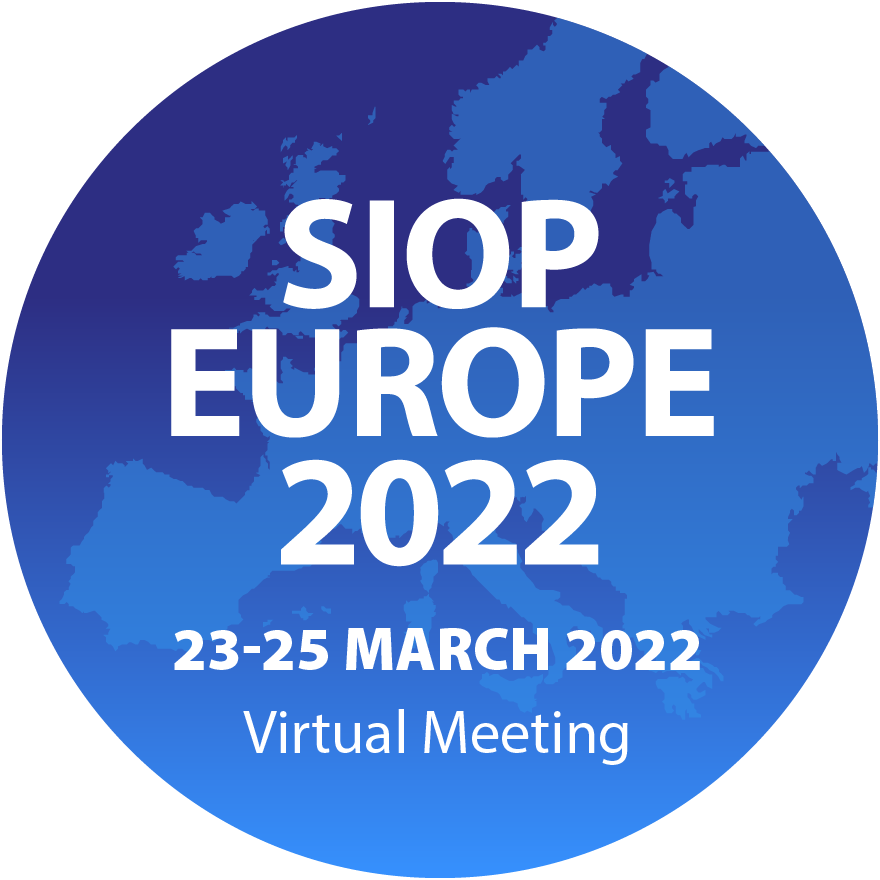 The 3rd SIOP Europe Annual Meeting took place virtually on 23-25 March 2022. Despite the format change, this meeting, as always, provided a distinct educational programme with the opportunity for participants to share their knowledge, collaborate on cutting-edge research, debate the outcomes of the high quality clinical and basic research carried out in Europe, as well as provide mentoring and training for young doctors and fellows. We are extremely pleased that pandemic did not stop the science and over 1100 participants from 56 countries joined us virtually. All open and joint sessions were recorded and are still available for viewing 'on demand' until 25 May 2022.
Furthermore, I am happy to inform you that three new SIOPE Groups were established during this virtual Annual Meeting: SIOP Europe Paediatric Palliative Care Working Group, SIOP Europe Nursing Working Group and SIOP Europe Psychosocial Working Group.
In April, we hold the first module of the new SIOP Europe Course in Paediatric Oncology in person in Maasmechelen, Belgium. Faculty and participants gathered for 4 days of learning, exchanging ideas, working in groups, quizzes, mentorship and networking. Participants discussed real-life cases and situations, as well as patient management. Topics such as genetic predisposition, nuclear medicine, communication with parents and patients, statistics, late effects, and essential medicines were also covered, as well as a highly entertaining talk on presentation skills. All sessions were interactive and preliminary feedback from both participants and faculty was extremely positive.

I would like to congratulate the SIOPE Educational Committee, Course Committees and the Operations and Scientific Committees of the Annual Meeting who have all contributed to the success this year's educational initiatives.
A big thank you as well to the members of SIOPE and Young SIOPE for the active participation and collaboration with dedicated single-pointed attention aiming for better and more cures for children cancer.
Call for creation of the EU Childhood Cancer Advisory Board
Last year, the European childhood cancer community welcomed the European Commission's Communication on Europe's Beating Cancer Plan. Today, our attention is focused on its implementation and the importance of working in coordination with other relevant EU programmes, such as the Horizon Europe Mission on Cancer and the Pharmaceutical Strategy for Europe, in order to achieve the greatest benefit for children and adolescents with cancer. Hence, to fully capitalise on the synergies between the ongoing EU working streams, SIOP Europe and CCI Europe call for the creation of an inclusive multistakeholder EU Childhood Cancer Advisory Board.
For more information please read the article in the European Parliament Magazine and register for the Special Policy Webinar for the European Week Against Cancer that will expand on the vision of an EU Childhood Cancer Advisory Board from the perspective of childhood cancer patients, parents, survivors and academia on Tuesday, 31 May 12:00 – 13:00 CEST
Market Access to New Anticancer Medicines for Children and Adolescents with Cancer in Europe

I am also enthusiastic to announce the publication of the manuscript on market access to new anticancer medicines for children and adolescents in the European Journal of Cancer on 27 February 2022. This is the first time that such data on the HTA evaluation of paediatric anticancer medicines is released.
The article addresses the Health Technology Assessment (HTA) of 3 selected anticancer medicines: Blinatumomab, CAR-T, and Dinutuximab with the aim to foster dialogue with HTA bodies regarding the current evaluation approaches to new agents in paediatric oncology.
You may find more information here.
Finally, I would like to thank our members, partners, national societies and the European Clinical Trial Groups for their support during this challenging time. Hundreds of children with cancer have been evacuated from Ukraine in order to resume life-saving treatment in Europe and North America. This would have never been possible without the hard work of many organisations and all paediatric oncologists involved: CCI Europe, SIOP International, US children's research charity St Jude, Polish child cancer specialists the Heroes Foundation, Tabletochki Charity Foundation in Ukraine and many, many more.
I hope you will enjoy reading this latest SIOP Europe Newsletter and stay updated. I look forward to working with you all and encourage you to continue supporting our patients and their families in these difficult times.
Let me also thank Samira Essiaf (SIOPE CEO) and the entire SIOPE Office working in Brussels for their professional skills and never-ending support in every single area where SIOPE is involved.
We also look forward to seeing our community back in person at the SIOP 2022 Congress in Barcelona (September 28 - October 1, 2022) and during the 4th SIOP Europe Annual Meeting on 8-12 May 2023 in Valencia, Spain.

Best wishes,
Prof Carmelo Rizzari
SIOP Europe President