The 3rd SIOP Europe Annual Meeting took place virtually on 23-25 March 2022. As a medical association, we felt strongly about supporting responsible public health and we are very pleased that the community supported our efforts and the virtual meeting was a success.
The SIOP Europe Annual Meeting once again brought together diverse stakeholders invested in tackling key issues for children and adolescents with cancer to increase the cure rates and improve the quality of life for survivors. We are happy to inform you that 1147 participants from 56 different countries joined this 3 day event. The scientific programme consisted of 85 scientific meetings, of which 50 were hold live. The European Clinical Trial Groups and the SIOPE Working Groups were also given the opportunity to host their closed meetings in a virtual format.

We are also pleased that three new SIOPE Working Groups organized their sessions for the first time to present their plans and goals: SIOPE Palliative Working Group, SIOPE Nursing Working Group and SIOPE Psychosocial Working Group.
The meeting was officially opened by the SIOP Europe President Carmelo Rizzari, followed by an important message shared by our Ukrainian colleagues. The scientific session topics included recent outcomes from clinical trials and advances in diagnosis and therapy for different paediatric cancers, presentations of guidelines, debates on the use of artificial intelligence, epidemiology of childhood cancer, drug safety, radiation oncology and data protection but also sessions co-organized by our partner CCI Europe on communication and patient involvement.
Despite the meeting format change, the initial feedback and reactions received show the satisfaction by what has been achieved. We would like to express a huge thank you to the operations and scientific committees of the Annual Meeting, SIOPE team, and 232 faculty members who have all contributed to the success of this 3rd virtual edition.
We strongly believe that education shall continue beyond this meeting and therefore all live sessions have been recorded and published on the Virtual Platform for the on-demand view. The Platform will remain open to all registered participants until 25 May 2022.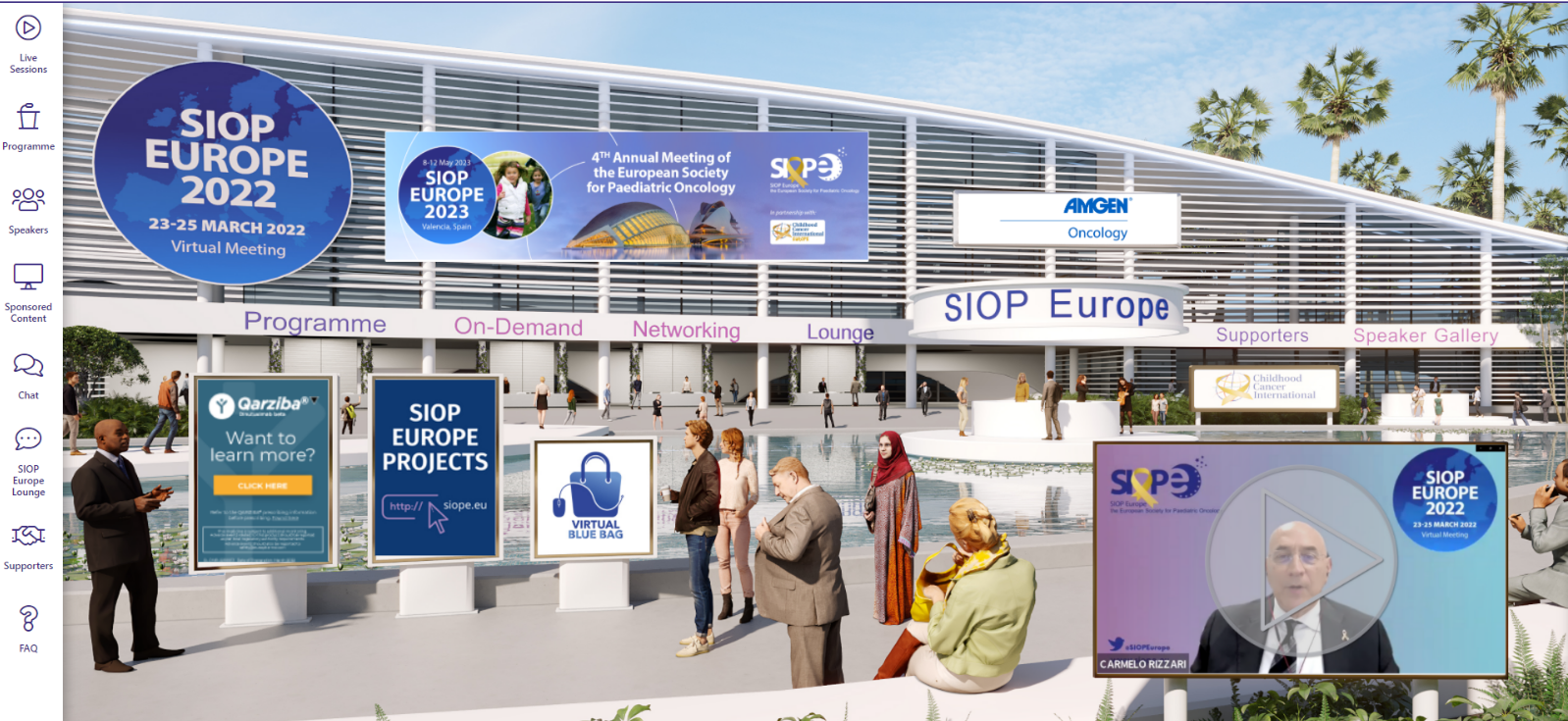 Finally, we are pleased to already invite you to join the 4th SIOP Europe Annual Meeting, which will take place on 8-12 May 2023 in Valencia, Spain.
More information: www.siopeurope.eu | Twitter: #SIOPEurope22