General Introduction
Watch a short video on the latest activities of the Young SIOPE Group!​
Young SIOPE is a forum for young members of the European paediatric oncology community and intends to foster a closer community and facilitate involvement of SIOPE's youngest members in research, development and education. The group's overarching aims are to facilitate involvement and exchange in clinical, research, and educational activities as well as to become a driving force and platform for new ideas in the field of paediatric oncology. The group believes that SIOPE's board and members will benefit from the diversity of backgrounds and out-of-the-box thinking approach of the Young SIOPE members, while the Young SIOPE members in turn will benefit from the support in their development. Please read about ongoing projects on this webpage, feel free to join, take initiative or sign up for our newsletter to stay updated.
On behalf of our steering committee,
Roelof van Ewijk, Teresa de Rojas, Eva Brack, Erika Pace, Nikolas Herold, Maria Otth (Chair-elect) and Reineke Schoot (Chair)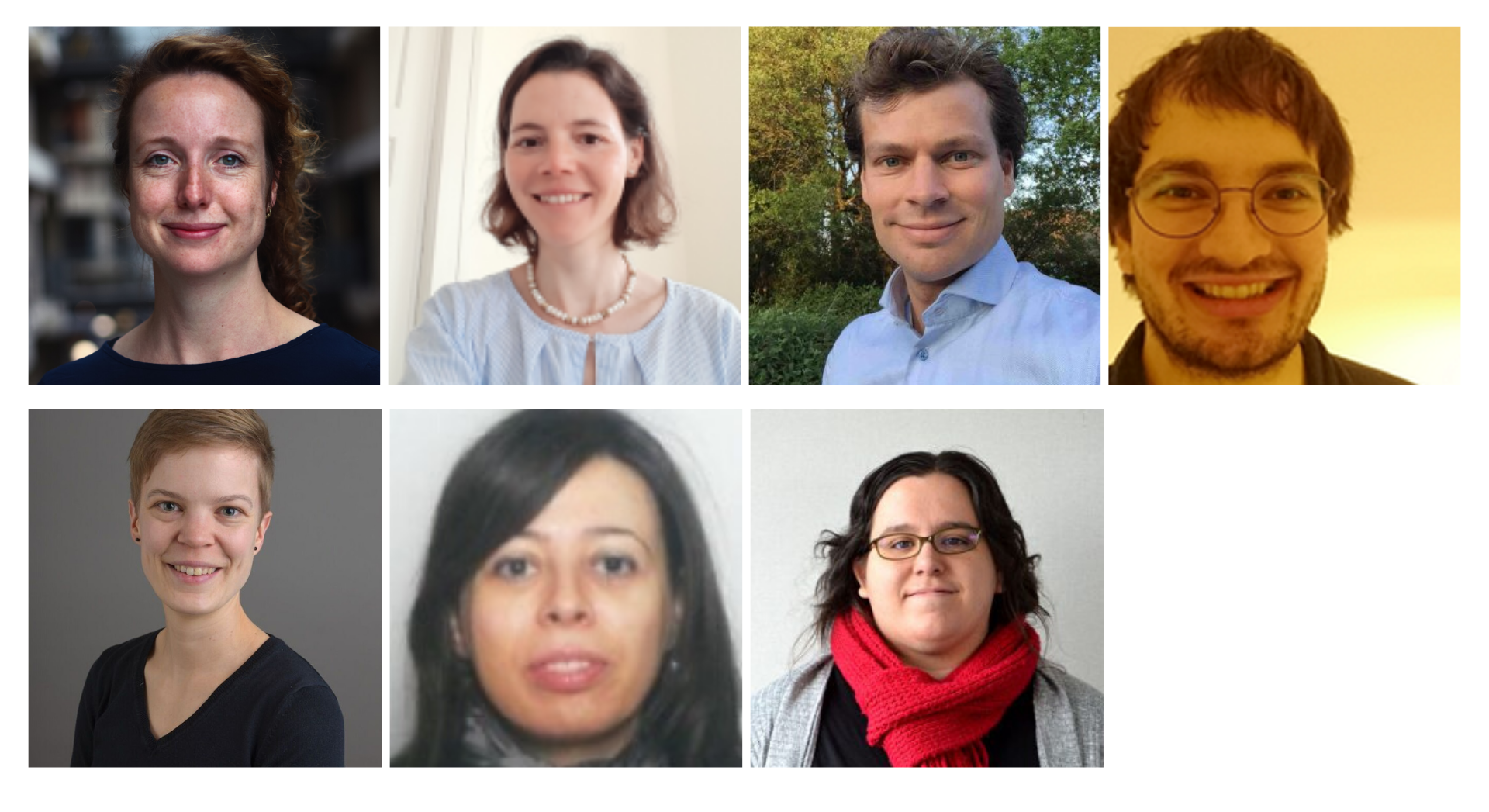 Newsletters
The ERN PaedCan and Young SIOPE Interactive Webinar Series on Most Challenging cases in Paediatric Oncology
The series has been a huge success so far, and therefore, we are pleased to announce that we will continue with this initiative in 2022. Six interactive webinars will be held next year to discuss difficult clinical cases. A young oncologist (one of you!) will present the case (15'), followed by a live discussion with an invited expert (15').

If you would like to participate as presenter, please send an email to edu@siope.eu by 31 October with the following:

- the title of your proposed clinical case*
- a brief summary (max. 150 words) including a sentence with the key takeaway messages
- your CV

*Please, make sure that your proposed clinical case can be presented in a virtual and international venue, that it complies with GDPR, and that it adheres to your institution's and country's regulations regarding patient anonymity, consent and data protection.

A committee formed by two members of the Young SIOPE Steering Committee and one representative of ERN PaedCan will select the 6 best cases. Cases with clear learning opportunities will be particularly considered. The selection will aim to include a fair balance across different tumor types and countries of the presenters. The webinars will be CME accredited.

You must be a Young SIOPE member in order to sumbit your proposal. If you are not yet a Young SIOPE member, this is your chance to join us! Just indicate you wish to join in your email and you will become part of our vibrant community.
Early Career Clinical Trial Group Involvement (ECCTGI) Mentorship Programme
We are pleased to officially launch the Early Career Clinical Trial Group Involvement (ECCTGI) Mentorship Programme; an opportunity for young doctors like you to become engaged in a project for at least 3-5 years (but ideally for an indeterminate future) during which you will be supported and educated by paediatric oncology experts.


As member of Young SIOPE, you can apply to become a mentee by uploading your profile to ourREDCap online system including your personal and contact details, scientific and clinical background, curriculum vitae, letter of reference from your academic supervisor, ECTG of interest, and an application letter.

Several European Clinical Trial Groups have appointed a liaison or are in the process to do so to coordinate matching with a mentor in the respective group:. European Retinoblastoma Group, Brain Tumour Group, European Inter-Group for Childhood Non-Hodgkin Lymphoma, and European Hodgkin's Consortium, European Working Group for Myelodysplastic Syndrome, SIOPEN (Neuroblastoma), ExPERT (very rare paediatric tumours), Germ Cell Tumour Group, SIOPEL (Liver Tumours), SIOP-RTSG (renal tumours), European Soft Tissue Sarcoma Group, ECHO (histiocytoses). More hopefully to follow. Our aim is to initially establish two mentee-mentor pairs per ECTG. Becoming a mentee in this programme will require commitment: you will define a project to work on together with your mentor (for details please see the attached ECCTGI project outline) and are required to answer to regular evaluations that will automatically be sent out via our REDCap system.

The matching between your mentor and you will be carried out by video-interviews in English, comprising two sessions. For further details including selection criteria, please refer to the attached ECCTGI project outline

We do hope that you will consider applying for this programme and will spread the voice among your colleagues. Seize the day!
Upcoming events
- 11-15 October 2021 - ''Predisposition to hereditary Leukemia and Lymphoma" Training School (TS), Bertinoro (IT) Application deadline: 15 April 2021.
- 21-25 March 2022 - SIOP Europe Annual Meeting
Webinars
More educational opportunities
Recent updates:
- Section on ECCTGI program on website added
- Recording of Young SIOPE webinar "CAR-T-19 challenges in acute lymphoblastic leukaemia: Bridging to CAR-T cell therapy and Bone marrow transplantation after CAR-T-cell therapy" is now available online.
- 2021 planning of all ERN PAEDCAN Most Challenging Cases is now online.
Job opportunities for Young SIOPE Members
- Jobs and Training Opportunities in Europe
Direct link to: