Childhood Cancer Awareness Month
September is Childhood Cancer Awareness Month: A time to recognise the children and adolescents affected by cancer at global and European scale. During September, and throughout the year, we honour the children and young people battling cancer, the families who care for them, the healthcare professionals and their caregivers, the survivors, the children who lost their lives, and the scientists dedicated to beating childhood cancer.

Childhood cancer and the gold ribbon
Gold is a precious material and since children are our most precious treasures, it is a perfect image highlighting the importance of beating childhood cancer. The gold ribbon represents all types of cancer affecting children and adolescents: it is the universal symbol to create awareness about childhood cancer and mobilise increased attention.
Most people know that the pink ribbon symbolises breast cancer but unfortunately there isn't much awareness the gold ribbon. This is unfortunate and shows much should be done to bring awareness about childhood cancer.
Children and adolescents who are battling cancer show tremendous strength and courage much to the surprise of their parents, families healthcare professionals and care givers. We must therefore celebrate and highlight the journey of these children, young people and survivors – Shine Gold on Our Young Heroes & Survivors!
What are the main issues of childhood cancer?
One would expect that it should be "children first" but sadly too often it is "children last". There are serious inequalities in access to the best available care and expertise across Europe: innovation unfortunately does not reach children who most need it.
Children and young people should be able to benefit from faster and more efficient development of affordable innovative medicines. The cure rate must improve – indeed we must cure more and cure better, as detailed in our Manifesto for the paediatric oncology and haematology community.
Backed by the extensive endorsement of the European paediatric haematology-oncology community, the SIOP Europe Strategic Plan 'A European Cancer Plan for Children and Adolescents' was developed to increase the cure rate and the quality of long term survival of children and young people with cancer by 2025. Although much has been achieved to date, more still has to be done and requires support from all stakeholders.
Among the key priorities are investing in life-saving research, accelerating the development of and access to innovative anti-cancer medicine, reducing inequalities, providing high-quality, accessible and cost-effective healthcare, and much more.
Childhood cancer facts and figures
Although individually all childhood cancers are rare, or 'uncommon', together it remains an inescapable fact that cancer remains Europe's leading cause of death by disease in children aged over one. Did you know that:
Every 15 minutes in Europe, a family receives the devastating news that their child has cancer.
Over 6,000 children and young people are dying every year in Europe from childhood cancer. This equates to as many as 200 school buses.
There are 35,000 new cases of childhood cancer in Europe each year. In comparison, this amounts to a football stadium at full capacity.
Almost 500,000 long-term survivors of childhood cancer live in Europe today. This equates to the population of a large European city, such as Antwerp (Belgium), Lyon (France), or Lisbon (Portugal).
There are up to 20% differences in survival of children with cancer amongst European regions.
Ten times less public funding is allocated to childhood cancer research in Europe than in the US. Europe should strengthen its position as a leader in childhood cancer research globally. More funding is urgently needed for childhood cancer research.
These grim figures highlight Europe needs to recognise that paediatric cancer remains an urgent health and socio-economic issue. Medicines have played a crucial role in improving the quality and length of life of childhood cancer patients but progress has plateaued with the currently available choice of therapies. Although adult cancer therapies are evolving rapidly with more innovative medicines reaching Europe, childhood cancer patients regrettably do not benefit.
Get involved to beat childhood cancer

Use these hashtags: #ChildhoodCancerAwarenessMonth #ShineGold #SIOPEurope
Join us on: Twitter, Facebook, Instagram, LinkedIn
Concrete steps you may take:
Add the frame to your Facebook profile picture*
Add the frame to your Twitter profile picture (you will find the frame in the Press Corner)
Share any of these banners to spread the messages far and wide!
*To add a frame to your Facebook Page's profile picture:
Click your profile picture in the bottom left and select your Page.
Search for a frame by entering the frame's name Shine Gold on Our Young Heroes & Survivors! or the creator's name (

SIOP Europe

).
Click Use as Profile Picture.

Print the Shine Gold Drawing Template and create a beautiful drawing together with your family members.
Encourage your child to express their support for the Young Heroes and Survivors by painting a drawing using the drawing template. If you wish, you may send your drawing to SIOPE and we will proudly use it for future awareness-raising campaigns. Drawings can be sent by post to (SIOP Europe, Clos Chapelle-aux-Champs 30, Bte 1.30.30, BE-1200 Brussels, Belgium) or by email (office@siope.eu).

Every year in September, the community of childhood cancer champions, advocates and supporters encourage iconic buildings, historic landmarks, monuments, bridges, etc. to light up in GOLD.
Please help us to light up YOUR city in gold! We encourage you to contact those that are responsible for the iconic landmarks and buildings in your area, and to seek their support for this important initiative. You can use this letter template for your message. Let's Shine Gold this September!

You are welcome to support SIOP Europe's multiple projects and initiatives to create a brighter future for children and adolescents with cancer.
Your donation will contribute to accomplish at least one of the 7 objectives of the SIOPE Strategic Plan.
Click here to donate.
Partners
Since the challenges are enormous, the entire community is working together to emphasise and support Childhood Cancer Awareness Month this September.
This year, SIOP Europe, CCI Europe and PanCare are joining forces to raise awareness about childhood cancer.
Childhood Cancer International – Europe represent childhood cancer parents' and survivors' groups as well as other childhood cancer organisations in Europe.

A multidisciplinary pan‐European network of professionals, survivors and their families that aims to reduce the frequency, severity and impact of late side‐effects from the treatment that children and adolescents with cancer are undergoing.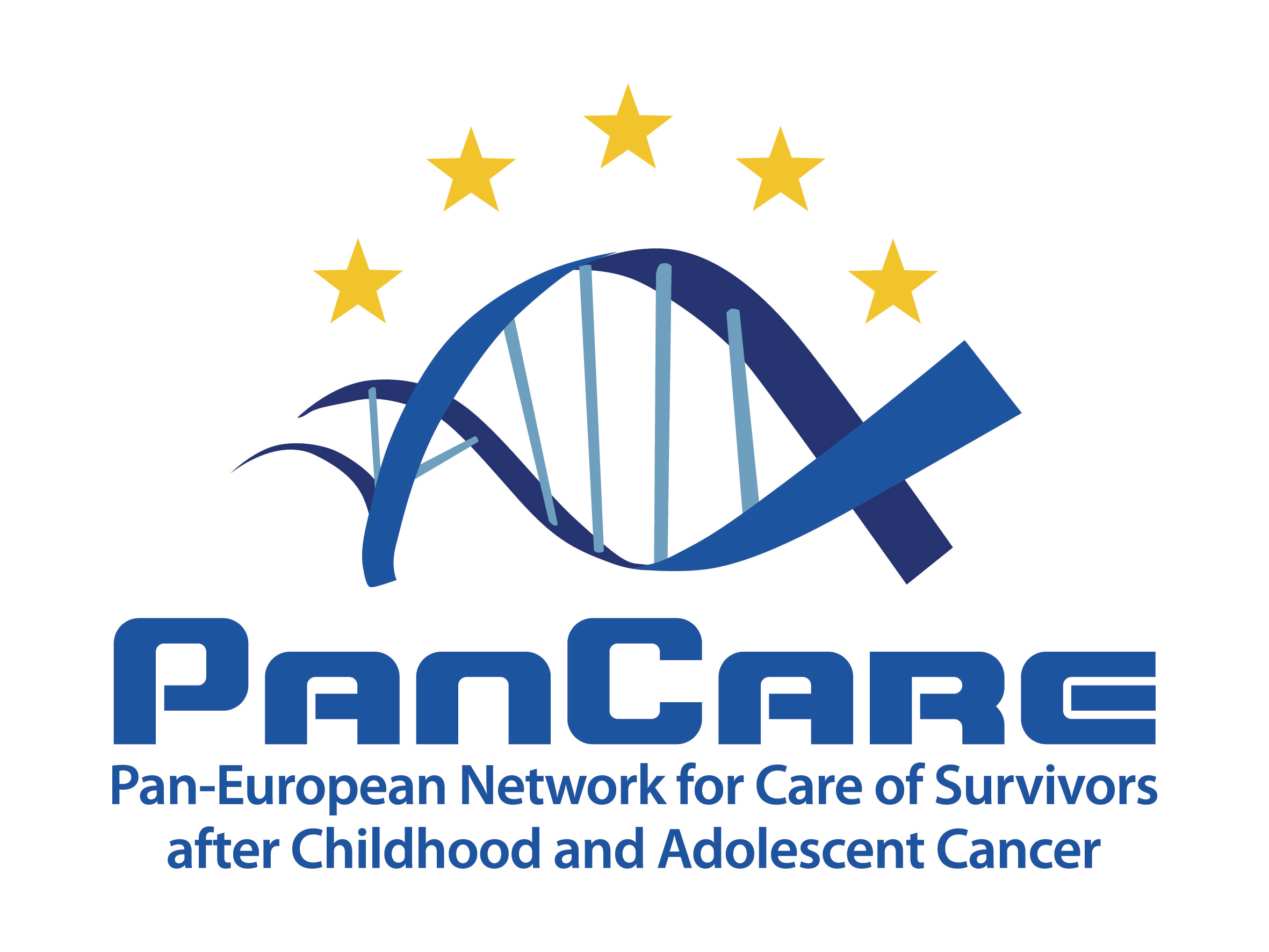 Frequently Asked Questions
Read the Frequently Asked Questions (FAQs).
Press Corner
Please find all digital materials, news release and contact information here.