There are currently between 300,000 and 500,000 childhood cancer survivors in Europe.
An important proportion of these survivors are at high risk since at least 60% develop adverse health-related outcomes that can appear several years after the end of treatment. Unfortunately, many survivors are not aware of their personal risk, and there seems to be a general lack of information among healthcare providers about pathophysiology and natural history of treatment-related complications. Such lack of adequate information can generate incorrect or delayed diagnosis and treatments for these survivors. This is where the Survivorship Passport comes in – an effective response for both survivors and doctors.
The Survivorship Passport (SurPass) is a tool aiming to provide all European childhood cancer survivors with optimal long-term care. This tool consists of electronic documents, which summarise the clinical history of the childhood or adolescent cancer survivor. SurPass was developed by paediatric oncologists from SIOP Europe and PanCare networks, IT experts from Cineca, together with parents, patients, and survivors' organisations within the European Union–funded European Network for Cancer Research in Children and Adolescents. SurPass enables every childhood cancer survivor to recieve a template of a web-based, simply written document, translatable in all European languages. The SurPass provides a summary of each survivor's clinical history, with detailed information about the original cancer and of treatments received, together with personalised follow-up and screening recommendations based on guidelines published by the International Guidelines Harmonisation Group and PanCareSurFup. The ultimate goal is to enable instant access to the medical history of patients who ended a cancer therapy, making survivors and healthcare professionals aware of the potential risks or late effects stemming from the previous disease and treatment received.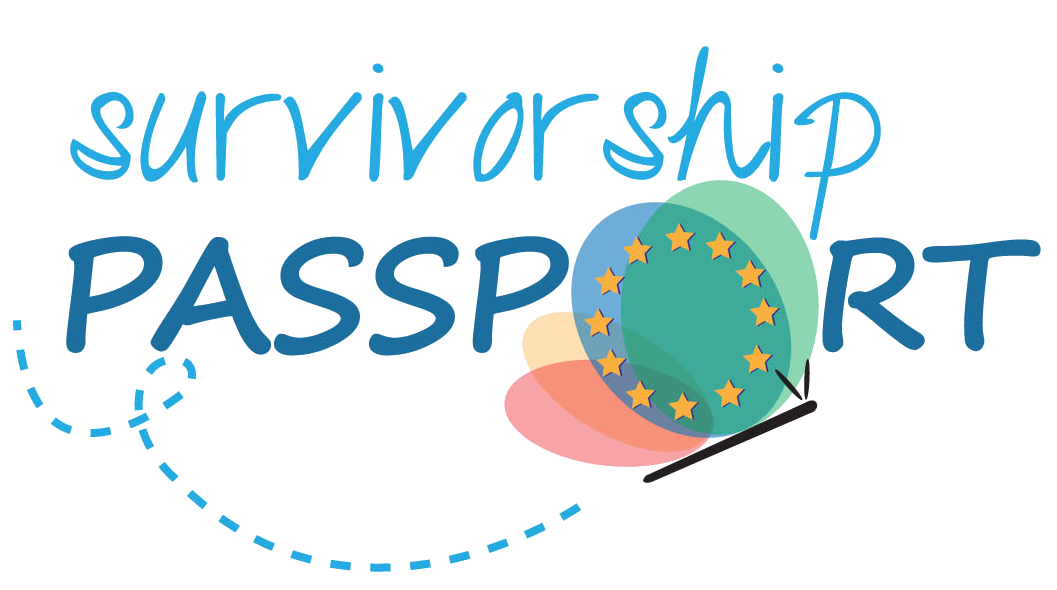 Highlights of the Survivorship Passport:
Treatment summary and follow-up recommendations will become available to childhood cancer survivors
Provides a homogeneous follow-up and screening for all European childhood cancer survivors
An effective solution to organise long-term follow-up care in a consistent and cost-effective way
Offers the potential to be a useful tool for empowering childhood cancer survivors
Launching the Survivorship Passport:
The European Society for Paediatric Oncology (SIOP Europe) has continuously supported the SurPass initiative since its inclusion in the ENCCA, ExPO-r-Net and PanCareSurFup projects and has included the SurPass in theSIOPE Strategic Plan 'A European Cancer Plan for Children and Adolescents'. More importantly, SIOP Europe supports the European National Paediatric Haemato-Oncology Societies in liaising with health ministries to ensure that this model will be effectively adopted and introduced into national healthcare systems in Europe.
The Survivorship Passport was launched in Italy on 13 February 2018. This means that all 53 AIEOP centres in Italy will be able to use the Survivorship Passport for their patients at the end of treatment. SIOP Europe looks forward to seeing more countries in Europe adopt the Survivorship Passport.
The SurPass project has also been integrated in the European Reference Network for Paediatric Cancers (ERN PaedCan) launched in December 2016. This ERN PaedCan will establish a clear framework for European healthcare providers to provide equal access to healthcare across borders and will include a virtual network of late effect experts.
The implementation of this innovative tool, the SurPass, at the institutional, regional or national level will represent a sustainable solution for national healthcare systems to systematically organise long-term follow up care in a consistent and cost-effective way. This innovative tool can provide a more homogeneous follow-up and screening of all European childhood cancer survivors. This will result in more efficient use of health systems' economic resources by avoiding unnecessary examinations and possibly prevent or delay the occurrence of severe chronic conditions that might further increase the personal, socioeconomic and psychosocial burdens faced by childhood cancer survivors.
Read the open access article here.

For further information about the Survivorship Passport, click here.