Last 20th May 2016 a high-level group of European experts in paediatric cancer radiotherapy and imaging officially kicked-off the project QUARTET (Quality and Excellence in Radiotherapy and Imaging for Children and Adolescents with Cancer across Europe in Clinical Trials) in Brussels. Assessing the effectiveness and the correct dosage of radiotherapy in children and adolescents with cancer plays an essential role in achieving better patient outcomes; thanks to the collaboration between SIOPE and EORTC, the QUARTET project intends to improve radiotherapy treatments in children and adolescents to reduce the risk of local recurrence and long-term toxicity.
This project is inscribed in the wider scope of the SIOPE Strategic Plan 'A European Cancer Plan for Children and Adolescents', endorsed by the paediatric cancer community. The double ambition of QUARTET is to increase the cure rate of children and adolescents treated for cancer and to ensure minimal treatment-related side effects, which could potentially affect survivors' quality of life. To achieve this aim, the QUARTET group will investigate and assess the effectiveness of radiotherapy in paediatric cancers through an online prospective quality assurance programme, in partnership with EORTC. QUARTET will ensure a centralized review of prospective fields and radiation treatment plans for every child and adolescent before radiotherapy, in order to make necessary amendments if needed. Over a period of 5 years and with an estimated number of 500 patients included per year, the project will cover children and adolescents treated for neuroblastoma, rhabdomyosarcoma and brain tumours as part of 9 European prospective clinical trials. More specifically, the project will:
Use the EORTC radiotherapy quality assurance platform with experts paediatric radiotherapists, as part of the clinical trials implemented within the SIOPE community;
Create a database for the real-time use of such quality control data and evaluation;
Conduct research projects.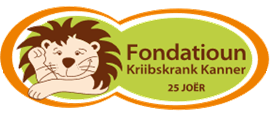 QUARTET has been funded thanks to the generosity of Fondatioun Kriibskrank Kanner, a Luxembourg foundation which provides multi-disciplinary support to families of children with cancer, raises awareness to improve the condition of sick children and actively supports paediatric oncology research with one goal: heal better and quicker. More information: