Dear colleagues, partners, and friends, 
Year 2020 was an unusual year with everyone's lives impacted by the COVID pandemic. I trust that that you and your families are keeping well through this extraordinary global health emergency. There is no denying that this has been a challenging year with far-reaching consequences to the lives and well-being of our patients, their families and our medical and healthcare professionals. I am therefore very grateful for the commitment of all our Board members, SIOPE members, our partner societies in supporting our many activities aiming to meet the needs of our childhood and adolescent cancer community. I would also like to express my personal thanks to the amazing SIOPE team in Brussels, who have worked tirelessly to maintain the many and diverse SIOPE activities, whilst mostly working remotely.
This year also started with the sad news of the passing of our SIOP friend and colleague Dr Arturo Moreno-Ramirez who served as President of the Latin American Society of Pediatric Oncology (SLAOP) and then as a SIOP Continental President. Dr Arturo Moreno-Ramirez was a very active and prominent leader in paediatric oncology in Latin America and will be missed by all of us in the community and our thoughts are with his friends and family.
We now have some hope and optimism for 2021 as the effective SARS-CoV-2 vaccines have become available! It will be some months yet before the travel restrictions are lifted and we can start to consider meeting again in person, but we can start to imagine this exciting possibility again, although sadly not in time for the 2021 SIOPE Annual Meeting.
SIOP Europe Annual Meeting 2021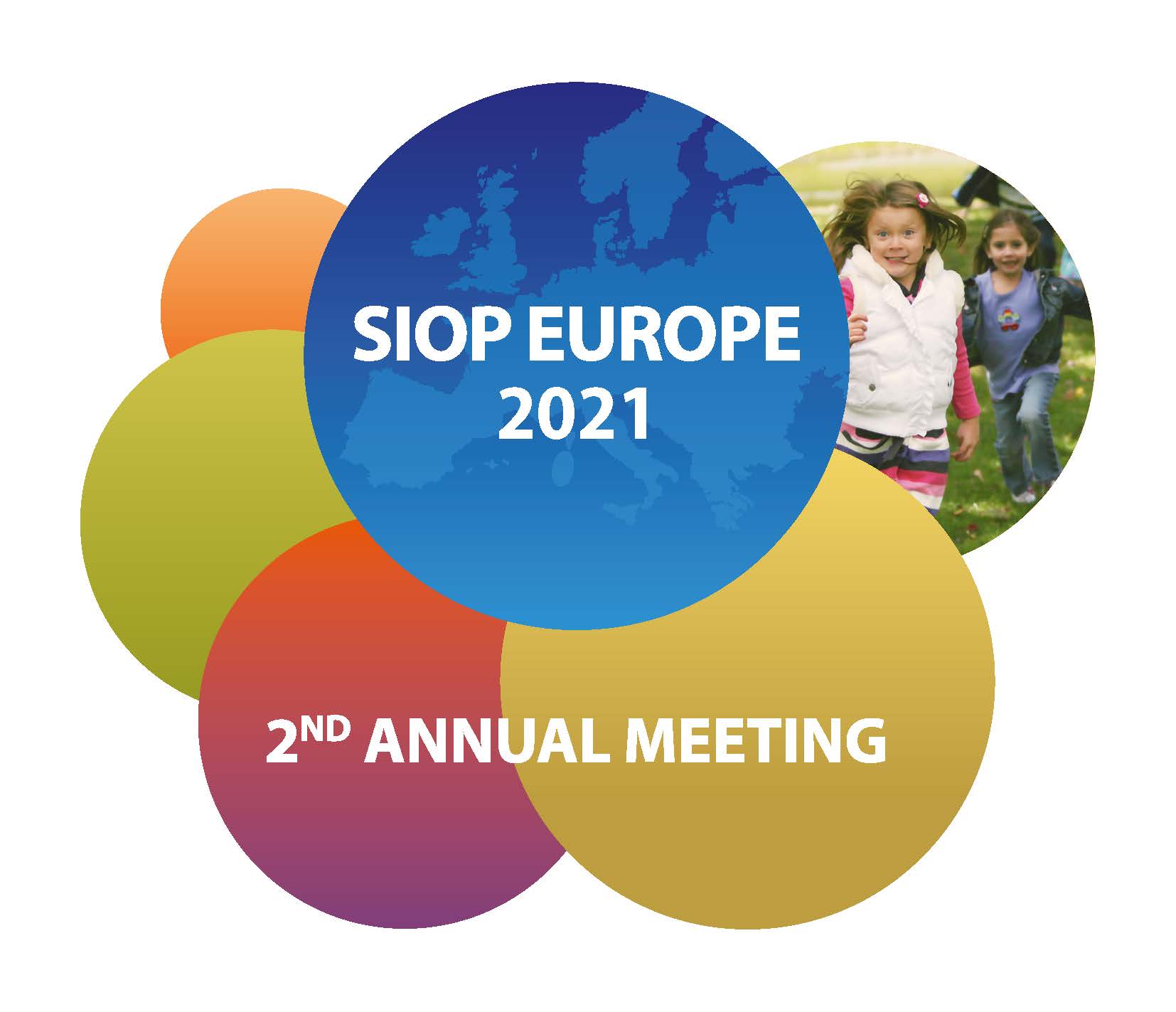 As you know, we postponed last year's SIOP Europe Annual Meeting to 2021, but I am delighted to announce that the Annual Meeting is now scheduled to be held virtually on 28-30 April 2021.
We are working with the European Clinical Trial Groups and CCI Europe to put together an exciting programme for you. Please book these dates in your calendar and register soon.
International Childhood Cancer Awareness Day (#ICCD21)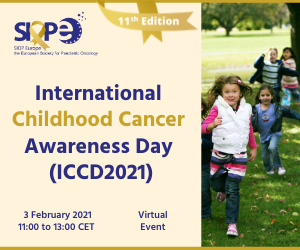 Another key date is 3 February for the International Childhood Cancer Awareness Day, also a virtual meeting. We are honoured that MEP Loucas Fourlas (EPP, Cyprus) will be hosting this year's edition.
The topic is timely and highly relevant to our community: 'Action to Improve Access to Medicines for Paediatric Cancers in Europe: Eradicating inequalities and addressing unmet needs.' I encourage you to browse the programme and register soon since places are limited.
Besides our two flagship events, there are many more coming up this year, so please do check our calendar of events and sign up to guarantee your participation.
SIOPE Policy-related events and activities
On the Oncopolicy front, SIOPE has been exceptionally busy in the last year with highly positive impact for children and young people with cancer. For example:
As you can see, SIOPE's policy team members together with key board members have been active with valuable work to ensure that the European regulatory and legislative landscape addresses the needs and specificities of childhood cancer patients and survivors. We are delighted that SIOPE Board member and Oncopolicy lead Professor Gilles Vassal was awarded the 2020 Rosen Research Award in recognition of his outstanding contribution to childhood cancer policy and advocacy
All the details regarding the above events can be found in the Oncopolicy-related section of the newsletter.
I hope you will enjoy reading this latest SIOPE Newsletter and stay updated on all our projects and activities. I thank our members and partners who have generously adapted to the everchanging challenges that we face with the COVID-19 pandemic, whilst staying focused on providing quality care and service to our childhood cancer community. I applaud you for your vital role during this pandemic and I thank you for your daily commitment and dedication to delivering better healthcare outcomes to the children and young people we serve. This is our community at its best.
I hope that 2021 brings good health to you and your family!
Pamela Kearns
SIOP Europe President