'Gold' September is Childhood Cancer Awareness Month!

Did you know that: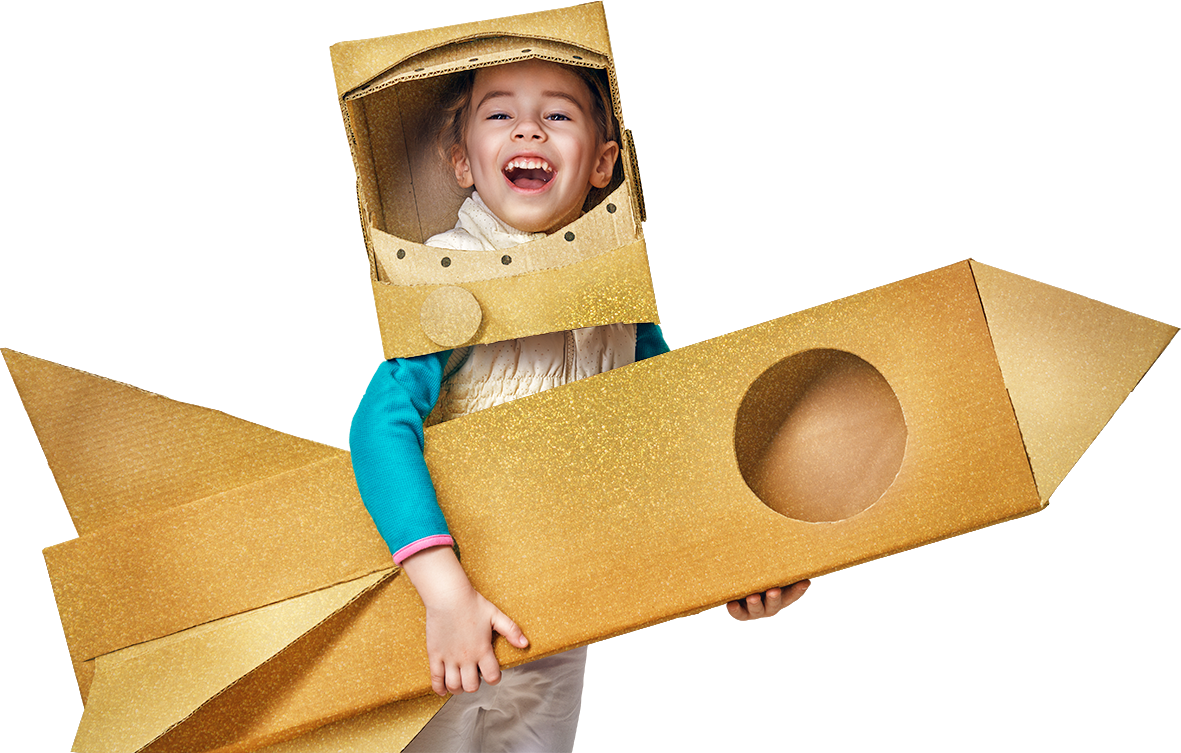 There are 35,000 new cases of childhood cancer in Europe each year.
Over 6,000 children and young people are dying every year in Europe from childhood cancer.
Almost 500,000 survivors of childhood cancer live in Europe today, however, most of them experience adverse late effects limiting their well-being and participation in society
There are up to 20% differences in survival of children with cancer amongst European regions due to unequal access to the best standard care and research.

During September, and throughout the year, we invite you to join us and honour children and young people with cancer, their families and caregivers, healthcare professionals, survivors, children who lost their lives, and scientists dedicated to beating childhood cancer.
By raising awareness during 'Gold' September – Childhood Cancer Awareness Month, you can make a real difference and help us create a brighter future for children and adolescents with cancer.

GOLD RIBBON SYMBOLISM
The gold ribbon is the universal symbol for childhood cancer and used to mobilise attention. Gold is a precious metal and since children are our most precious treasures, it is indeed the perfect representation of the childhood cancer journey. You can show your support by wearing a gold ribbon pin or including a digital ribbon in your messages.
How to take part in the Childhood Cancer Awareness Month campaign and raise awareness about children and adolescents with cancer?

Join the discussion on: Twitter, Facebook, Instagram and LinkedIn to share your story or message of support!
Use these hashtags in your own posts and to find other campaign supporters:
#ChildhoodCancerAwarenessMonth, #GoldSeptember, #Gold4Hope

We strongly encourage you to download the campaign banners and share them on your social media to raise awareness about childhood cancer: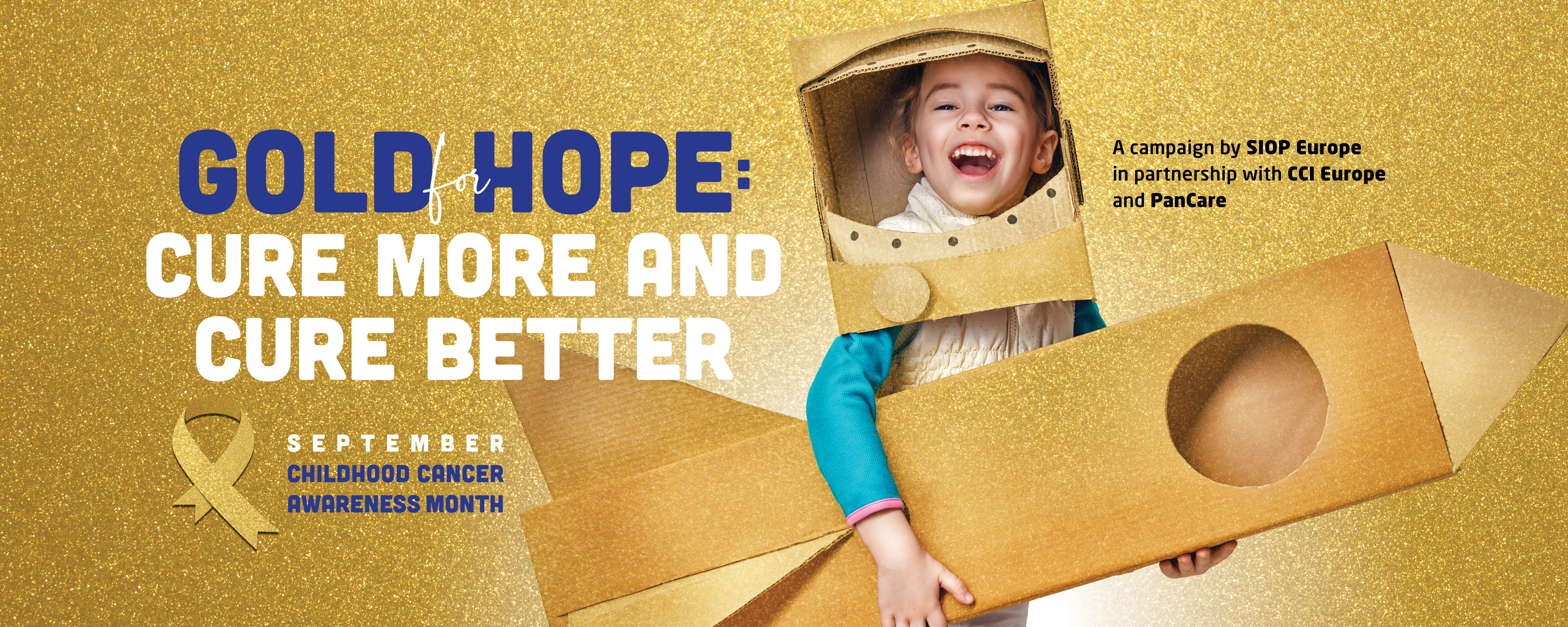 Every year in September, the community of childhood cancer champions, advocates and supporters encourage iconic buildings, historic landmarks, monuments, bridges, etc. to light up or decorate in gold.
European Parliament building will light up in Gold!
We are honoured that the European Parliament building in Brussels will be once again lit up in gold on 6 September 2022, bringing major visibility to the persistent burden of childhood cancer – an important signal that children and adolescents with cancer should remain an important priority on the EU agenda. We extend our deepest gratitude to the European Parliament President Roberta Metsola for championing the institution's endorsement of this year's campaign.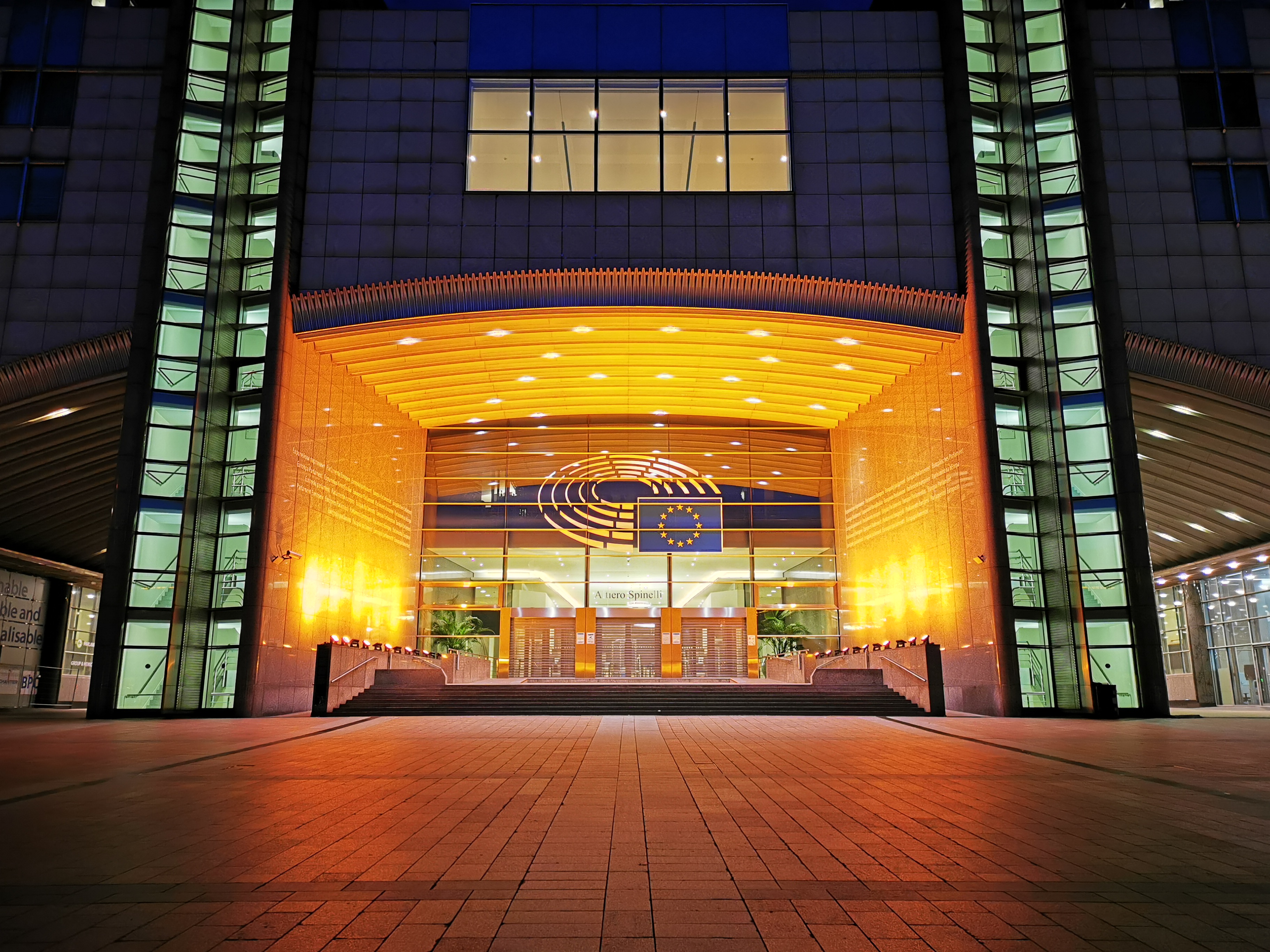 Your city can also show support by displaying a gold ribbon or lighting up a famous landmark and/or building in gold on the same day as the European Parliament (6 September 2022), or any other time in September.
Please help us to turn YOUR city gold! Contact iconic landmarks and buildings in your area to seek their support for this important initiative.

SIOP Europe in partnership with CCI Europe – the organisations representing childhood cancer healthcare professionals and academia as well as parents, patients, and survivors – will once again mark the Gold September campaign through a special policy event in cooperation with the Members of the European Parliament Against Cancer (MAC) Interest Group and the Association of European Cancer Leagues (ECL).
This year's event will focus on the need to champion the importance of a fit-for-purpose EU Paediatric Regulation and inspire policy makers' commitment to its meaningful revision for the benefit of all children and adolescents with cancer.
Hosted by Member of the European Parliament Véronique Trillet-Lenoir (Renew Europe, FR), the event will take place on 29 September 2022 (12:00 – 13:30 CEST) in a virtual format.
Find out more & register here.

You are welcome to support SIOP Europe's multiple projects and initiatives to create a brighter future for children and adolescents with cancer.
Your support and donation will contribute to reaching the objectives identified in the SIOPE Strategic Plan, which includes research, innovative treatments, equal access across Europe, quality of survivorship and much more.
Click here to support our mission.
More information:
For specific enquiries or further information, please contact us by email: office@siope.eu