'Alone we can make some difference, but together, we can make sustainable changes'
was the motto of the 6th CCI Europe Regional Meeting, which took place in Malmö (Sweden) on 8-10 May 2015. This annual CCI Europe Regional Meeting was a unique opportunity for parents, survivors and representative from childhood cancer organisations to get together, learn and exchange information with representatives from other European groups. This time 99 participants from 23 countries shared their experiences, a big success as the first of such meetings five years ago only counted 20 participants from a handful of different countries. This year we could welcome many new people: about a third of the participants attended a CCI Europe Regional Meeting for the first time. After a very warm welcome by Holly Wattwill, local host from the Swedish childhood cancer organization 'Barncancerfonden Södra', and CCI Europe Regional Committee representatives Luisa Basset (member of the CCI Board) and Anita Kienesberger (CCI-Europe), Annika Brocknäs and Anders Faremo gave some insight into the activities of Barncancerfonden in Sweden at the regional as well as national level. Notably the Swedish School Program was a very impressive example of an organisation's professional approach.
Sabine Karner and Gerlind Bode
Long-Term Follow-Up - Where are We Going?
Lars Hjorth, paediatric oncologist and specialist in late effects from the Lund-University (Sweden) - as well as Chair of PanCare and PanCareSurFup Project Coordinator - addressed the needs for appropriate follow up for survivors. He expressed his concerns that Long-Term Follow-Up (LTFU) is very fragmented in Europe and even non-existing in many places, and there are often big differences even within a given country. A very ambitious project is the creation of the 'Survivorship Passport' (as part of the ENCCA-project), and a lively discussion started with reference to the implementation of the passport in the different countries. There is a high need for parents, survivors and doctors to work together and advocate for funding and implementation of this important tool into the national health care systems.
Together for a European Long-Term Strategic Plan
Gilles Vassal, SIOPE President, presented the
'Strategic Plan to Horizon 2020 and Beyond'
which aims for a sustainable childhood cancer plan in Europe (see article in this newsletter). This strategic plan includes seven medical and scientific objectives for paediatric oncology, including how to improve quality of survivorship and introduce innovative treatment in multidisciplinary care. As SIOPE and CCI Europe Regional Committee will be co-operating in the implementation of a European long-term strategic plan and will raise awareness about cancer in children and adolescents, both partners will sign a Memorandum of Understanding in the near future (see article in this newsletter). There was the opportunity to give insight and updates about the ongoing EU funded projects, like ENCCA, ExPO-r-Net, PanCareSurFup, PanCareLife and IntReALL. Find more information about the ongoing EU funded projects
here.
Psychosocial Support for Survivors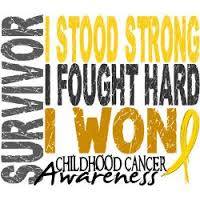 Two survivors from Luxembourg presented the results of their film-workshop 'Hope for a Cure'. Four heart-warming video clips addressed the cancer treatment and dealt with late effects from a survivor's perspective. Sabine Karner presented a special career counselling project for survivors in Austria which will be the basis for a new EU-funded project called 'Create your Future'. It will start with scientific investigations of the hurdles and needs of survivors in education, school, work and social life and, secondly, a career counselling project will be transferred to the project-countries Bulgaria, Spain and Greece. Caroline Scott, from the well-known 'Barretstown-Camp' in Ireland presented how research impacts program development at Barretstown-Camp. In 2014 a new program, called 'Growing Camp Connections', was developed because of research done by Yale University across all 'Serious Fun Children's Network Camps'. The overall aim of the camp sessions is to support children in order to sustain high levels of confidence and self-esteem when reintegrating into their local communities after having been at camp. A demonstration of music composed, played and sung by a group of survivors in Luxembourg, presented by Anne Goeres from Luxembourg, was a fitting round-up of this session.
Challenges in Research and Drug Development
A very engaged discussion and interaction was stimulated by the presentations of Patricia Blanc and Cesare Spadoni on the urgent need for new drugs in the treatment of childhood cancer, and their respective ways to approach this challenge. There will be joint actions worked out and presented to the CCI-Europe groups to advocate at the national and international levels.
Survivors' Session
Aimilia Tsirou and Neira Kameric organised a survivors' session, which started with an active part for the 28 participating survivors to get to know each other. After this the group was divided into three break-out sessions: long-term follow-up, survivors' associations and education/training for survivors. Overnight, Neira created a wonderful video-clip from the survivors' group - summarising the session and participants' views on survivorship - and presented it to the whole audience.
Teenagers and Young Adults' Needs
Sue Morgan, consultant nurse from Leeds (UK) presented the outcome of a survey in which teenagers and young adults (TYA) from all over Europe had been asked for their opinion on the existing and the wished-for situation of TYAs in treatment. The survey showed that teenagers and young adults have unique needs and that these have to be addressed by professionals and parents/patients groups. Luckily, a European support for collaboration has come through the ENCCA network. The results of the survey will be published soon. After this Angelo Ricci from Italy showed how the national Italian parent group could successfully lobby for improvement of care for TYAs in Italy. Chris Copland (UK) demonstrated the importance of the parent's voice and the collaboration across the borders when it comes to new strategies in very rare diseases such as Ewing Sarcoma. And Danielle Horton Taylor (UK) invited everybody to get involved in designing short, und comprehensible information on clinical trials as well as consent/assent-forms.
Future Directions
Much information was presented and shared. Almost everybody left with new ideas and goals and the feeling to be part of a larger movement for the common aim: to improve the situation of children with cancer in Europe and beyond. The Swedish parent organizations Barncancerfonden Södra had perfectly organized this wonderful weekend. A heartfelt '
Thank You
' to Holly Wattwil, Annika Brocknäs, Anders Färemo, Christoffer Dehman and Mia Persson for their warm welcome and hospitality, which made our stay unforgettable. We are happy to invite you to the next CCI Europe Regional Conference, which will take place in Belgrade (Serbia) in 2016 (exact dates to be announced soon), and would love to see you all again.
Anita Kienesberger, Holly Wattwil, Sabine Karner, Luisa Basset, Patty Brouwer, Frédéric Arnold, Lejla Kamerić, Aimilia Tsirou, Neira Kamerić, Peter Lack, Gerlind Bode and Marianne Naafs-Wilstra (The organizing committee)
More information: