In recent years an increasing attention to the necessity of effective local projects and units dedicated to teenagers and young adults with cancer (TYA) emerged in Europe. Although cancer is a substantial cause of death in this in this age category, outcomes are often poorer than in younger patients with the same cancer. Adolescence is a delicate phase of life, and teenagers with cancers have specific and unmet needs, including complex psychological and social supportive care. Their position between adult and children's services in healthcare systems does not allow for the best possible provision of care or dedicated research that could improve their quality of survival.

To address the specific needs of TYA in cooperation with adult oncology is also one of the objectives of the
SIOPE Strategic Plan
. Within the ENCCA project, several experts in this critical area worked together to improve the quality, equity, and quantity of research and innovation in TYA care and research across Europe. Their identified priorities are more targeted cure for this age category, better quality of life during and after treatment and improvement of access to care. At the national level, this objective translates in the creation of TYA-specific cancer services, which provide the required complex multidisciplinary care, as well as in initiatives to increase the portfolio and the accessibility of clinical trials for TYA. In Italy AIEOP, the national Society for paediatric oncology, established some years ago a Committee on Adolescents and investigated TYA access to dedicated cancer centres and clinical trials, and observed a difference in patients' participation depending on the age group, with a lower participation of TYA in trials. A reason for this finding could be the Italian strict upper age limits for patient admission at paediatric cancer units (16, 15, or even 14 years old), and only rarely they are referred to adult centers of excellence or treated via adult protocols. Adding to this difficult position in a "no man's land" between paediatric and adult care there are sometimes other factors (e.g. the type of tumours occurring in TYA, their biology and sensitivity to current therapies). National experts decided therefore to define a strategy to act and increase access to AIEOP centres for adolescents and young adults (up to 24 year-olds) when affected by paediatric-type tumours; improve public awareness and cooperation with adult medical oncologists. In line with the SIOPE Strategic Plan's recommendation to develop a comprehensive multidisciplinary European programme, integrating paediatric and adult oncology in strong partnership with patients, AIEOP joined forces with FIAGOP, the Italian Federation of Parent Associations for paediatric haemato-oncology, and other professional societies to establish a national task-force ,with strong links with adult cooperative groups and including nurses, psychologists and social workers, advocacy organizations, cancer survivor associations, cancer agencies and family physicians.

The
SIAMO project
(Italian Society for adolescents with haemato-oncology diseases) is the evolution of previous AIEOP Committee on Adolescents and is based on the cooperation between the pediatric oncology society and the adult oncology societies. It started in January 2014. Among its several objectives, SIAMO aims to include the particular needs of adolescents in Italy's next National Oncology Plan, identifying the criteria and facilities that selected centres (be they paediatric or adult or combined) need to treat TYA. These criteria include: the elimination of restrictive age cut-offs; giving adolescents access to clinical trials on different types of tumour; training multidisciplinary staff to cooperate actively with paediatric and adult oncologists; developing age-appropriate psychosocial support teams, and providing dedicated physical spaces, fertility preservation programs, and transition in care programs. SIAMO has received support from national health services, governments, and charities.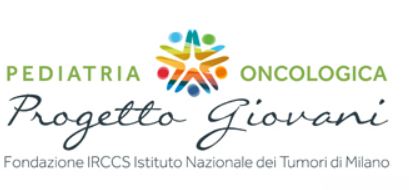 At the local level, the "
Progetto Giovani
" (Youth Project) of the paediatric oncology unit at the Istituto Nazionale dei Tumori in Milan developed within this national framework. Facilitated by the unit's location within a large cancer hospital (instead of a children's hospital or the paediatric department of a general hospital) and, thus, benefitting from a considerable expertise of tumour types across the paediatric and adult age groups, the project aims to create a specific medical organisation model to take care of TYA via a dedicated multidisciplinary team. The project aims not only to improve TYA access to treatment protocols, but it takes into account psychosocial and cultural aspects, fertility preservation measures, and the patient's follow up after the end of the therapy. Moreover, in clinical departments initially meant for children, it creates special spaces for TYA and promotes initiatives aiming at their personal expression and creativity. For example, the patients created a fashion collection
("B.LIVE")
under the coordination of fashion professionals, and the song
"Clouds of Oxygen"
with the famous Italian rock band
Elio e le Storie Tese
, a jumble of phrases, images, memories, hopes and fears, melodies coming from scraps of tunes and brief sequences of notes written or sung by the teenagers, but also hospital sounds like the rhythmic hum of the chemotherapy pump and the nurses' buzzer. These creative activities give patients the opportunity to express feelings they would otherwise never feel able to put in words and display emotions with a view to minimizing the disease's potentially traumatic impact on the patient's psychological well-being. A video of the song can be found
on YouTube
and on the
Youth Project Website
. New projects on the involvement of general practitioners, awareness-raising and patient and public involvement are ongoing.
Would you like to showcase what your group, institution or unit is doing at the local / national level to fight childhood cancer? Please contact us at office@siope.eu
References:
Ferrari A et al. The Youth Project at the Istituto Nazionale Tumori in Milan. Tumori, 98(4):399-407, 2012
Ferrari A, et al. Clouds of Oxygen: adolescents with cancer tell their story in music. J Clin Oncol 33(2):218-221, 2015
Magni C, et al. New strategies to ensure good patient-physician communication when treating adolescents and young adults with cancer: the proposed model of the Milan Youth Project. Clinical Oncology in Adolescents and Young Adults 5: 63-73, 2015
Stark D, et al .Teenagers and Young Adults with Cancer in Europe: from national programs to an European integrated coordinated project. European Journal of Cancer Care. 2015 Aug 4. doi: 10.1111/ecc.12365. [Epub ahead of print]
Veneroni L, et al. Creating beauty: the experience of a fashion collection prepared by adolescent patients at a pediatric oncology unit. Tumori Journal 101(6):626-30, 2015