Data Protection and Research Progress in Childhood Cancer

Last 3
rd
February 2015, SIOPE marked International Childhood Cancer Day (ICCD, 15
th
February) by giving the opportunity to childhood cancer survivors and parents, healthcare professionals and representatives from the European institutions to provide their perspectives on the new EU Data Protection Regulation's projected impact on childhood cancer research. More than 80 participants from all over Europe took part in the confer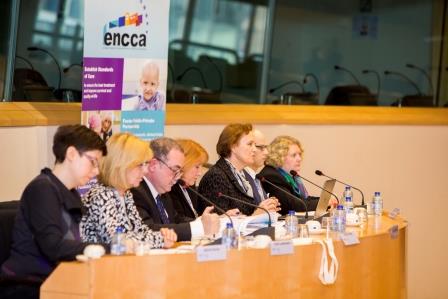 ence '
Balancing Personal Data Protection and Research Progress: The Case of Childhood Cancer
' (3rd February 2015, Brussels, Belgium), the fifth edition of our series of yearly events organised at the European Parliament to raise awareness among EU policy-makers and interest representatives. Hosted by Member of the European Parliament Ms. Glenis Willmott, a SIOPE long-standing supporter, this unique event fostered mutual understanding on how to best meet their needs through health information and research, and how trends in data protection can drive more positive outcomes in paediatric haematology and oncology.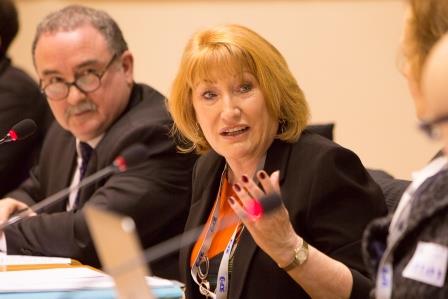 More specifically, participants agreed on the need to protect (former) patients' personal data from being misused or disclosed and, in principle, welcomes the recent EU regulatory initiative to harmonise legal standards for handling personal data via the new EU Data Protection Regulation. However, innovative research projects are largely unpredictable, as the use of personal data and samples for research in paediatric oncology is a complex matter and new approaches arise over time. Because of the very narrow research limitations in the current text, innovative therapies leading to encouraging clinical results may become impossible. For these reasons, researchers are particularly concerned that the proposed Regulation – whilst aiming to protect patients – may unintentionally hamper biomedical research or prevent it altogether.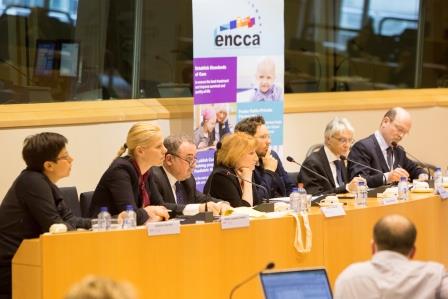 The paediatric haemato-oncology community declared its support to the widespread concept of 'broad consent' of data subjects to the open-ended use of their health data for medical research in general, as a necessary condition for an in-depth evaluation of therapies, discovering risk factors/biomarkers and generating hypotheses. In return for broad consent, the community thinks that access to data should be safeguarded by stringent procedures and the requirement for a voting procedure by an accredited ethics' commission. Childhood cancer patients, parents and survivors also strongly supported this concept, as a 'broad consent' could enable better research that would inform their choices, improve current childhood cancer treatments and ensure an appropriate long-term follow-up care. During the event, they clearly pointed out the need to strike the right balance between right to privacy and right to health, highlighting that the currently achieved 80% survival rate for childhood cancers would not be possible without research. Several practical examples of the impact of the Regulation on paediatric cancer research have been illustrated during the event, and the main reasons for researchers' concerns have been summarised in our
press release
.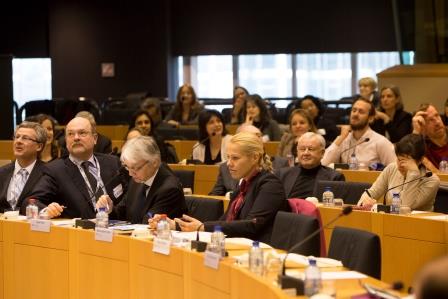 In conclusion, the broader paediatric haemato-oncology community called for a harmonised Data Protection Regulation to continue to be able to make progress against cancer. All high-level speakers, panelists and participants agreed that the revised text will need to weigh up the basic rights of individuals to determine the use of information about themselves versus the freedom of research and its benefit to society, in order to carefully balance individual data privacy and the urgent need for more and better research. More information:
Celebrating the courage of children and adolescents with cancer

SIOPE also engaged in the Global International Childhood Cancer Day (ICCD) Campaign launched by Childhood Cancer International (CCI) – the international network of parent support groups and survivor networks – to promote a deeper understanding of childhood cancer.
Thiscollaborative campaign to mark the date of 15th February aimed to express support and raise awareness on all the issues currently impacting on the health outcomes and wellbeing of children and adolescents with cancer, survivors, their families and society as a whole. On this occasion, CCI member associations organised events and activities in several countries, including in Europe (Croatia, Italy, Luxembourg, Montenegro, Serbia, Spain, etc.), and often engaged key stakeholders such as ministries of health, local chief executives, medical institutions, universities, civil society organisations and celebrities.
Some advocates even achieved to obtain some media coverage in print, radio and TV. Around the date of 15th February, SIOPE President Prof Vassal also released some awareness-raising interviews on the need for better and more equitable cure for childhood cancer in Europe: he was invited as a key guest of the French TV programme 'Le magazine de la santé' (together with Ms Patricia Blanc, parent advocate), and released an interview to the Swiss radio. In the same days, he also took part in two other events: the official launch of the association 'Children's Cancer in Switzerland', as well as the meeting 'Vers un recherche spécifique pour les cancers des enfants' at the French Senate.
Examples can always be inspiring and useful for the years to come. Therefore, even if the date of International Childhood Cancer Day has passed, we would really appreciate if you could send us some information about how you did celebrate this important date: please send a brief description and pictures about your ICCD initiatives to both CCI and SIOPE (iccdactnow@gmail.com; office@siope.eu or info@headoffice.com), who will make sure to disseminate this information as widely as possible.
Other upcoming awareness raising events will take place all over Europe in the upcoming months, as the month of September has become more and more internationally recognised as the 'Childhood Cancer Awareness Month. Moreover, as part of its 'Act Now' Campaign, CCI will launch the International Childhood Cancer Survivors week on the second week of June, bringing across the message that childhood cancer survivors are the faces of the future.
Sincere congratulations for all these organisations that celebrated the courage of children and adolescents with cancer, survivors and their families: let's continue to join forces to make childhood cancer a European and global public health priority!
More information: