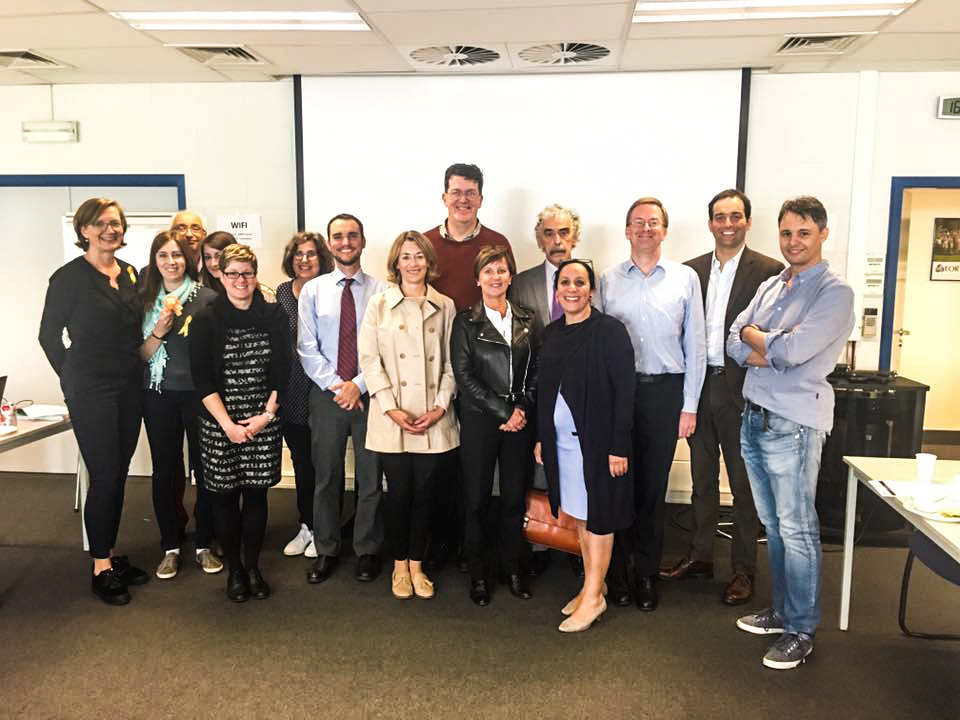 The QUARTET group met on 13 September 2017 in Brussels, Belgium. QUARTET group members, representatives of the European Society for Paediatric Oncology (SIOPE) and the European Organisation for Research and Treatment of Cancer (EORTC), as well as other contributors came together to discuss the current status of the QUARTET project and its potential to improve radiotherapy treatment in children and adolescents through centralized prospective review of radiation treatment plans.
Participants reported on the status of the ongoing clinical trials currently using the QUARTET platform. These trials include patients treated for neuroblastoma, rhadomyosarcoma and medulloblastoma, and some real-life examples clearly demonstrated the need for quality assurance through prospective review via the QUARTET platform.
In the coming months, several additional trials will start using the QUARTET platform, allowing for more data collection on radiotherapy in paediatric cancers.
Additionally, QUARTET's role within the wider community was highlighted through presentations and discussions about projects such as theJoint Action on Rare Cancers and the ESTRO HERO Project.
The group agreed to appoint a QUARTET ambassador in each European country. Ambassadors will be tasked with presenting the QUARTET project at National Society meetings as well as help facilitate the integration of QUARTET through direct contact with trial coordinators and stakeholders in their country.
Representatives of theFondatioun Kriibskrank Kanner were present at the meeting and participated in the discussions. The foundation provides multi-disciplinary support to families of children with cancer, raises awareness to improve the condition of sick children and actively supports pediatric oncology research. It is thanks to their remarkable generosity that the QUARTET project was funded and is now working in order to ensure that children across Europe are provided with the best quality radiotherapy treatments.