I would like to start this newsletter by warmly thanking all the SIOPE members who could attend the SIOPE General Assembly on October 20
th
, 2016. The General Assembly is an ideal opportunity for you to feel part of our Society: if you missed this one, please already pencil in your calendar that the one of next year will take place during the 49
th
SIOP Congress in Washington DC (USA). All participants had the opportunity to be updated on our recent activities and about the proposals put forward by the renewed Clinical Research Council for paediatric oncology research. They also had the opportunity to be informed about the nomination of the next SIOPE President Elect, Professor Pamela Kearns from Birmingham (UK), and to meet Elena Botanina, the new SIOPE Administrative Assistant. On this occasion, we also announced that SIOPE will organise its first stand-alone congress in Europe in 2019: more information on the date, location and programme will be shared with you in due time. Apart from our General Assembly, at the
48th Congress of the International Society of Paediatric Oncology (SIOP)
we could meet many colleagues from beyond Europe and we reinforced our partnerships with other actors involved in the fight against childhood cancers. We are now looking forward to the big news that 2017 will bring: the SIOPE Society Day and the 10
th
anniversary of the SIOPE Office.
The first ever SIOPE Society Day (27
th
January 2017, Amsterdam, the Netherlands) will present the most relevant and complete educational programme for our community. During this brand-new event, experts from multidisciplinary tumour boards and national societies will share their crucial research advances and lessons learnt in paediatric haemato-oncology. The morning sessions will illustrate the most effective approaches at the clinical and research levels, while the afternoon policy session, with high-level representatives of the European Commission, will illustrate how EU health and research policies and future initiatives from our community can be complementary and instrumental to implement our
Strategic Plan
. Building on the existing cooperation with the adult oncology world, this conference will take place on the first day of the 2017 European Cancer Congress (ECCO2017).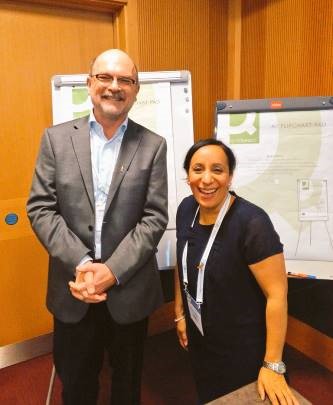 Our Secretariat was established exactly 10 years ago, when the Board of the Continental branch of SIOP decided to inaugurate a permanent secretariat in Brussels. This took place in parallel to the foundation of the European Cancer Organisation (ECCO, previously known as FECS): SIOPE was a founding member of this organisation, and our office is still located in the same building of ECCO, to facilitate exchanges of views and interactions with the other cancer-related societies which were tackling the specificities of Europe, in a truly multidisciplinary spirit. Today SIOPE benefits from the collaboration of four professionals, each one with a specific expertise, but in 2007 it only had 1,5 Full-time equivalent staff members. The current CEO Ms. Samira Essiaf was there since the very beginning, and I would like to sincerely thank her for having been the forerunner in the spectacular evolution that SIOPE has known.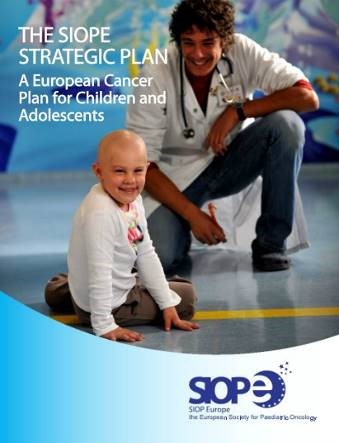 Back then, SIOPE started to build its reputation as a reference point for any European initiative having a potential impact on the field of paediatric haemato-oncology. The "Brussels arena" is a complex environment, fruit of the continuous interaction between the European Union and single Member States in the field of health and research, but in just a few years SIOPE became the single voice of paediatric oncology regarding any EU initiative related to paediatric medicines, clinical trials, cross-border cooperation, and data protection. As the outcome of its increasing popularity, SIOPE renewed its membership structure, based today on the collaboration of National Paediatric Haemato-Oncology Societies in Europe (NaPHOS), and initiated other activities in the field of education and research. Our membership grew, and SIOPE today represents more than 1,600 members representing 34 European countries. In 2014, our Society started its intensive collaborative work on the reference document for the years to come: the
SIOPE European Cancer Plan for Children and Adolescents with Cancer
. Identifying the main problems related to childhood cancer in Europe – such as health inequalities across the region, lack of investments in paediatric drugs, unawareness of the late side effects of treatment – this consensus-based Plan defined 7 key objectives that our community should target to improve the situation of our patients, granting them better treatments and a better quality of life. Today, we need to ensure that each of these objectives is addressed, and solved.
In close cooperation with parents, patients and survivors, SIOPE is coordinating the different projects and platforms which have been put in place to implement this Plan. However, as you can imagine, the cost of implementing such an ambitious strategy is quite high and, on the longer term, we would need more funding to continue to carry out these initiatives. Therefore, this year we opened the possibility to make individual donations to SIOPE. Thanks to your support, you will be able to contribute to quality research, for a better knowledge of paediatric cancers' biology and genetics. This way, we will be able to translate this knowledge from bench to bedside into safer and more effective innovative treatments and precision medicine. Research will not only benefit patients, but it will also address the long-term consequences of cancer treatment and improve the quality of life of an increasing number of survivors. You will also contribute to our initiatives to reduce the existing inequalities in the accessibility and quality of the paediatric oncology care and treatment in Europe, as well as integrate the specific needs of teenagers and young adults into standard care (more information on
www.siope.eu/donate
). Today our priority is to make this ambitious document a reality, with the help of everyone. Any financial support to this European Plan can save more children's lives and let survivors live to the fullest. By joining our forces, together we can create a brighter future for children and adolescents with cancer.