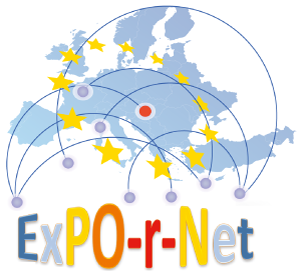 The application for a paediatric oncology European Reference Network (PaedOnc ERN) submitted to the European Commission by partners of the
ExPO-r-Net project
has been approved. ERNs create connections among European hospitals and institutions to tackle complex or rare medical conditions that require highly specialised healthcare and a concentration of knowledge and resources. As concerns childhood cancer patients, the aim of this initiative is to reduce inequalities in survival by providing high-quality, accessible and cost-effective cross-border healthcare to all European children and adolescents, regardless to the region or country where they live. Over the past years, ExPO-r-Net partners managed to consolidate the preconditions for this large multinational network, which will represent a clear framework for healthcare providers across Europe. The European Committee of
Childhood Cancer International
(CCI) – the organisation representing cancer parents, patients and survivors – has been working closely with project partners also in this regards, and will be also involved in the PaedCan ERN implementation.
Project Extended
Moreover, the ExPO-r-Net project has been officially extended until August 31
st
2017. ExPO-r-Net will therefore continue for a few more months and project partners will have the opportunity to finalize all the different preparatory work, discussing it at the next meetings in 2017:
ExPO-r-Net Workshop on Very Rare Tumours, March 29-30, 2017 Padova, Italy
7th ExPO-r-Net biannual meeting, March 30-31, 2017 Padova, Italy (deadline for registration 10 Feb. 2017)
Final ExPO-r-Net Meeting, June 29-30, 2017, venue and location: TBC
JARC – Facilitating the PaedCan ERN
The work performed in the framework of ExPO-r-Net has also been integrated in the
EU Joint Action on Rare Cancers (JARC)
, launched in November 2016. The objective of this initiative of the EU and Member States is to help ensure the appropriate roll out and implementation of the European Reference Networks – including therefore the PaedCan ERN – as well as to address the lack of systematic inclusion of rare cancers in national cancer plans. The JARC is an important opportunity to advance some of the key objectives of the
SIOPE Strategic Plan
and to build on achievements of
ExPO-r-Net
, and SIOPE was selected as the leader of the JARC 'Childhood Cancers' Work Package, which focuses on topics of relevance to ExPO-r-Net such as access to essential medicines and innovative therapies; extremely rare cancers; and models of healthcare or survivors. In the past months, ExPO-r-Net was described and profiled at different occasions: at the
MAC–CRUK–SIOPE Conference 'Review of the EU Paediatric Medicines Regulation – Let's do more for children with cancer'
(September 7
th
, 2016, European Parliament , Brussels, BE); at the
RD-ACTION Workshop 'Exchanging data for virtual care within the ERN Framework'
(28-29 September 2016, Brussels, BE); at the
9th International conference and 1st Global AYA Cancer Congress
(December 5-7, 2016, Edinburgh, UK); and at the
SIOPE Society Day
  &
European Cancer Congress
(27 - 30 January 2017, Amsterdam, NL). Finally, last September the project was presented at the Opening Plenary of the
Gastein Health Forum 2016
as one of the finalists of the European Health Award 2016: ExPO-r-NeT scored very well in the evaluation, and it was featured on the European Health Forum Gastein website and press release. The official launch of all approved ERNs should take place this year in Lithuania on 9-10 March 2017 in Vilnius, Lithuania.