After the success of the SIOPE-ENCCA conference (18-19 September 2014, Brussels, Belgium), which achieved a broad multi-stakeholder consensus from across the spectrum of cancer actors, our long-term strategic plan for paediatric oncology is being further developed by our Society.
With 35,000 annual cases, childhood cancer is still an urgent public health issue in Europe and, in spite of the progress achieved, it remains the leading cause of disease-related death for children beyond one year of age. This is a manifold challenge covering several areas, starting from the unequal availability of quality childhood cancer healthcare across the region, and the low cure rate in poor prognosis malignancies.
This is why the European paediatric haemato-oncology community, under the coordination of SIOPE, is now fine-tuning its long-term sustainable strategic plan '. Developed from consolidated pan-European expertise, the SIOPE Strategic Plan will target 7 major objectives in the next decade:
Introducing safe and effective innovative treatments into multidisciplinary standard care;
Driving therapeutic decision by improved risk classification, the use of molecular characteristics and precision medicine;
Increasing knowledge of tumour biology and speeding up translation to benefit patients;
Increasing equal access across Europe to standard care, expertise and clinical research;
Addressing the specific needs of teenagers and young adults;
Addressing the quality of survivorship;
Understanding the causes of paediatric cancers and setting prevention where possible.
Following the wide endorsement of theSIOPE-ENCCA-ICCCPO Electoral Manifesto, the SIOPE Strategic Plan is the outcome of the coordinating efforts of SIOPE and ENCCA, as well as a close partnership among all involved stakeholders, and particularly parents and patients. Today, some of the cross-tumour platforms and p

rogrammes identified in it are already operational, like for instance the CDDF-SIOPE-ITCC-ENCCA Multi-stakeholder Platform for paediatric oncology drug development (see article in this newsletter).
Our Society is currently sharing this ambitious document as much as possible in Europe, to actively engage all those who could make the difference by concretely implementing it. After having been officially introduced at theSIOPE-ENCCA Conference in September, it has been presented on several international occasions: at the SIOP Congress (SIOPE General Assembly, 23rd October 2014, Toronto, Canada), at the ENCCA General Assembly (15-16 January 2015, Brussel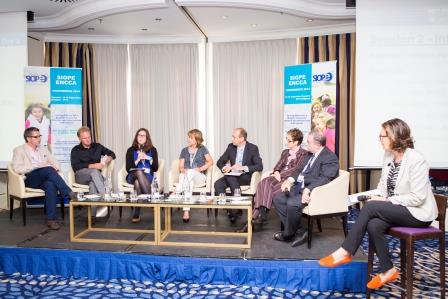 s, Belgium), at the CDDF-SIOPE-ENCCA-ITCC Paediatric Workshop (5-6 February 2015, Vienna, Austria), during the International Childhood Cancer Day celebrations, at the CCI Meeting on 8-10 May 2015 in Malmö, Sweden and at the AIEOP National Congress (24th May 2015, Lecce, Italy).
Taking into account all the discussions held on these occasions, the finalised SIOPE Strategic Plan will further define how to run and implement the future 'SIOPE Cancer Plan for Children and Adolescents'. Following the previous article'Challenges for Children and Adolescents With Cancer in Europe: The SIOP-Europe Agenda', a new version of the Strategic Plan – inte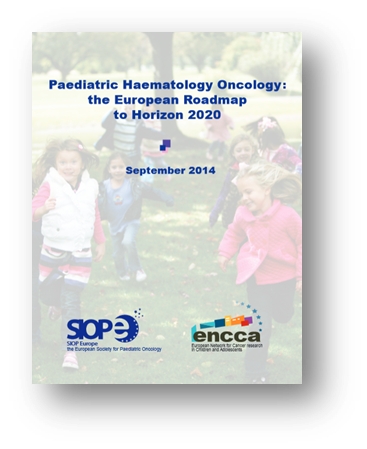 grating all comments received during the long process of document sharing with all stakeholders – will be extensively disseminated in the upcoming months, including at the national level. This way, SIOPE will contribute to ensuring the widest possible commitment to a better future for children and adolescents with cancer in Europe.
More information