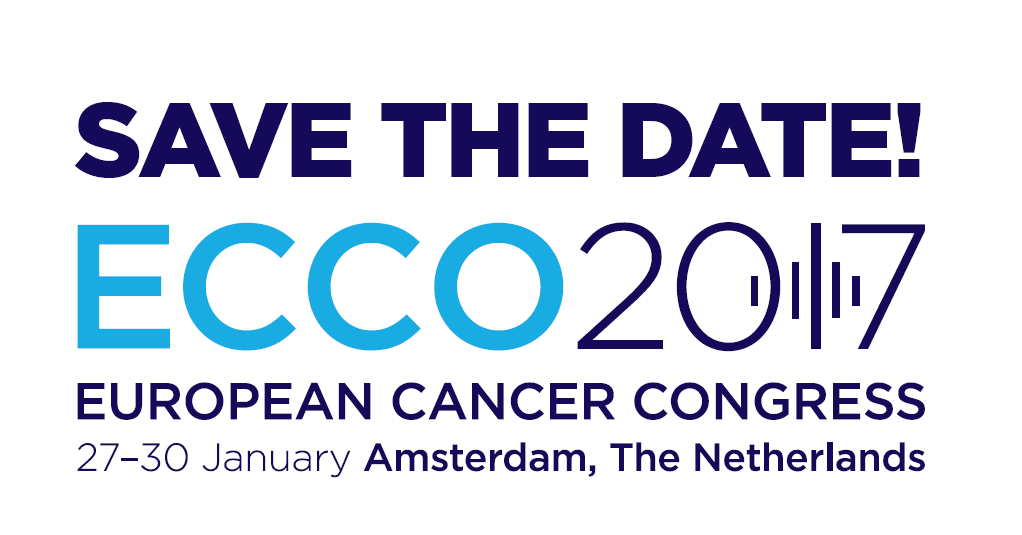 European Cancer Congress (ECCO2017)
27-30 Jan 2017, Amsterdam, NL
Multidisciplinary care and treatment remains the key to ensure effective cancer management in the future. Building on ECCO's established track record in this field, the European Cancer Congress (ECCO2017) will define criteria and indicators of optimal multidisciplinary cancer care and develop policy initiatives to encourage their adoption across Europe. Paediatric oncology will be fully comprised in this multidisciplinary Congress, with integrated sessions open to scientists and clinicians, policy makers, patient advocates and industry representatives, all aiming to achieve a better patient-centred and sustainable cancer care. The upcoming ECCO2017 scientific programme will focus on:
Today's innovations and how to integrate them into patient care;
The innovations of yesterday and how did they work in the real world;
How to prioritise and pay for the most effective approaches;
How to organise cancer care delivery amid rapidly increasing complexity;
A novel educational programme will enhance interdisciplinary knowledge.
More Information: