September is Childhood Cancer Awareness Month:
A time to recognise the children and adolescents affected by cancer at global and European scale. During September, and throughout the year, we invite you to join us and honour the children and young people battling cancer, the families who care for them, the healthcare professionals and their caregivers, the survivors, the children who lost their lives, and the scientists dedicated to beating childhood cancer.


Did you know that:
Every 15 minutes in Europe, a family receives the devastating news that their child has cancer.
Over 6,000 children and young people are dying every year in Europe from childhood cancer.
Almost 500,000 long-term survivors of childhood cancer live in Europe today.
There are 35,000 new cases of childhood cancer in Europe each year.
There are up to 20% differences in survival of children with cancer amongst European regions.
By raising awareness during September - Childhood Cancer Awareness Month, you can really make a difference and help us to create a brighter future for children and adolescents with cancer.
Childhood cancer and the gold ribbon
Gold is a precious material and since children are our most precious treasures, it is a perfect image highlighting the importance of beating childhood cancer. The gold ribbon represents all types of cancer affecting children and adolescents: it is the universal symbol to create awareness about childhood cancer and mobilise increased attention.
Most people know that the pink ribbon symbolises breast cancer but unfortunately there isn't much awareness the gold ribbon. This is unfortunate and shows much should be done to bring awareness about childhood cancer.
Children and adolescents who are battling cancer show tremendous strength and courage much to the surprise of their parents, families healthcare professionals and care givers. We must therefore celebrate and highlight the journey of these children, young people and survivors.

Get involved to beat childhood cancer

Use these hashtags: #ChildhoodCancerAwarenessMonth #WeCareWeShare #Gold4Hope #SIOPEurope
Join us on: Twitter, Facebook, Instagram, LinkedIn
Don't hesitate to download the campaign banners and share them on social media to raise awareness about childhood cancer: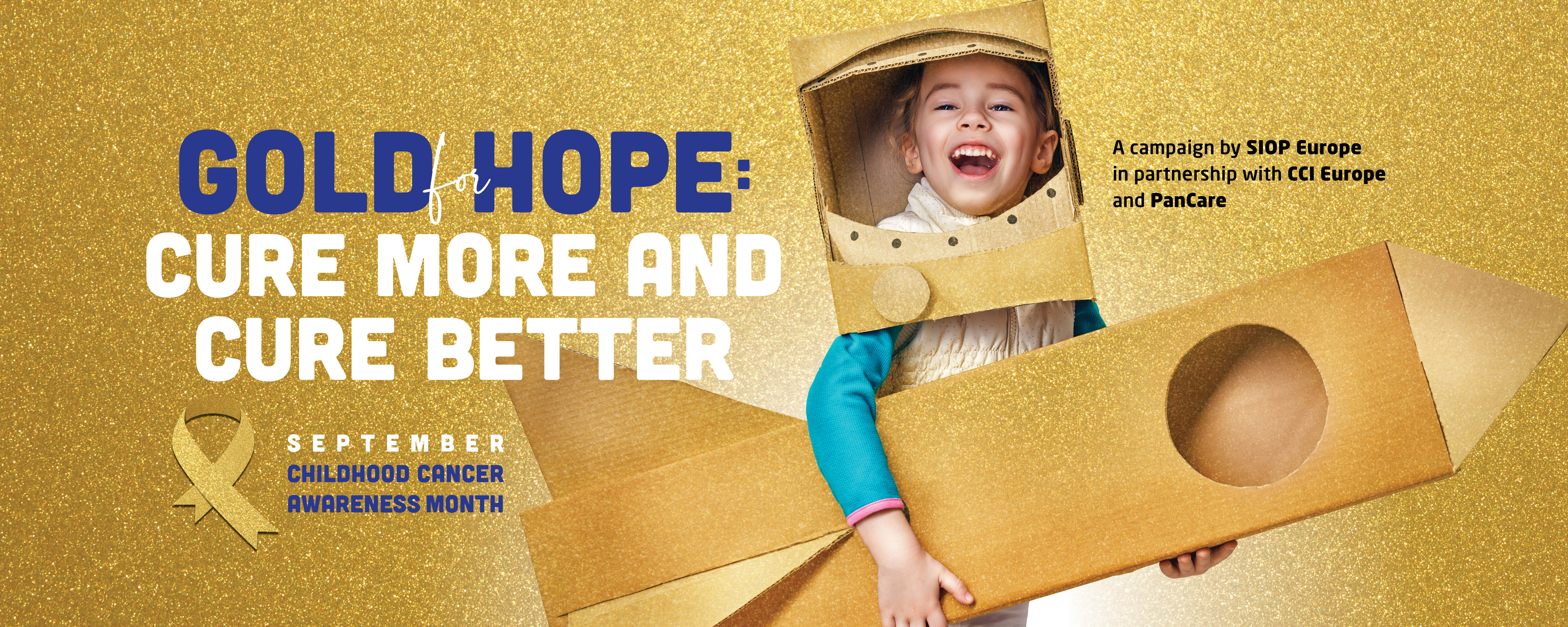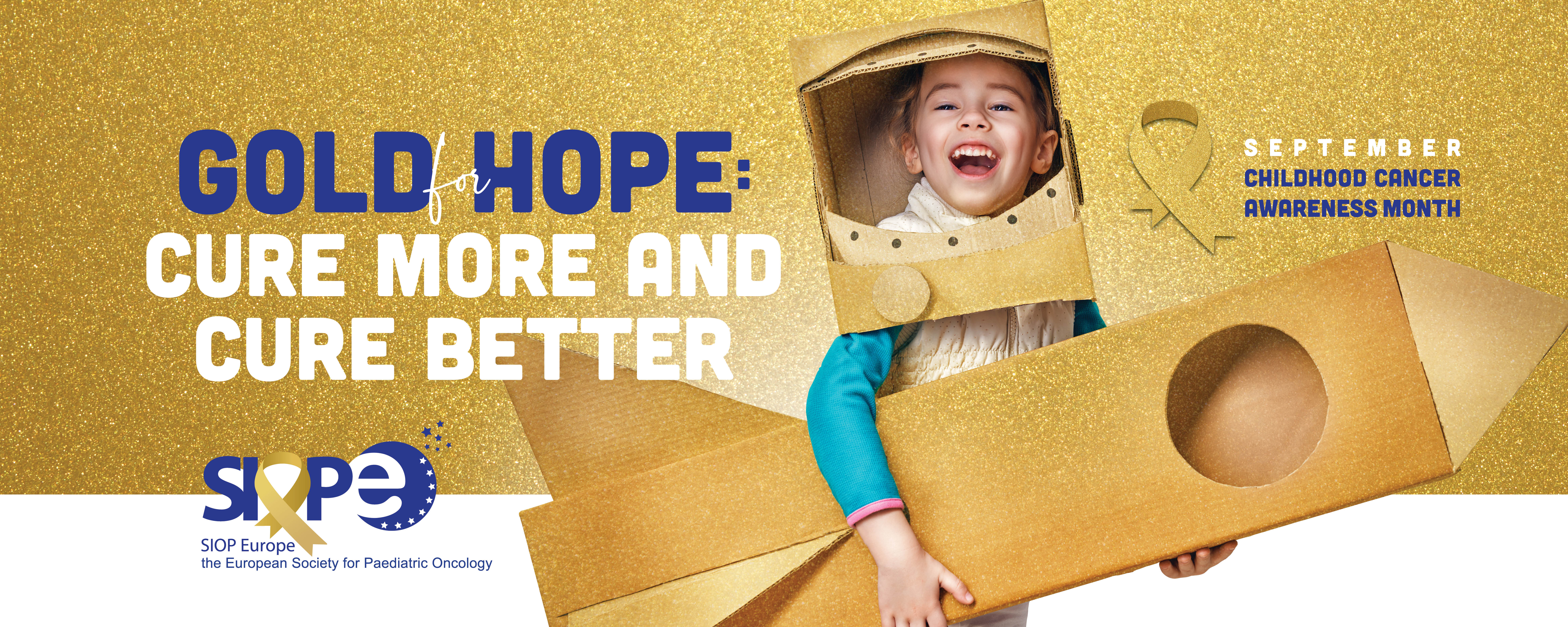 The European childhood cancer organisations – SIOP Europe, CCI Europe and PanCare will once again mark the Gold September – Childhood Cancer Awareness Month campaign through a dedicated policy webinar hosted by MEP Véronique Trillet-Lenoir and organised in cooperation with the MEPs Against Cancer Interest Group and ECL on 30 September 2021 at 12:00 – 13:30 CEST.

This year's webinar will focus on maximising the impact of childhood cancer actions outlined in Europe's Beating Cancer Plan and highlighting the importance of a synergistic approach with EU research programmes to achieve a transformational change for these young patients.
Find out more & register here.


You are welcome to support SIOP Europe's multiple projects and initiatives to create a brighter future for children and adolescents with cancer.
Your donation will contribute to accomplish at least one of the 7 objectives of the SIOPE Strategic Plan.
Click here to donate.
Partners
Since the challenges are enormous, the entire community is working together to emphasise and support Childhood Cancer Awareness Month this September.
We thank our Partners:
Childhood Cancer International – Europe represent childhood cancer parents' and survivors' groups as well as other childhood cancer organisations in Europe.

A multidisciplinary pan‐European network of professionals, survivors and their families that aims to reduce the frequency, severity and impact of late side‐effects from the treatment that children and adolescents with cancer are undergoing.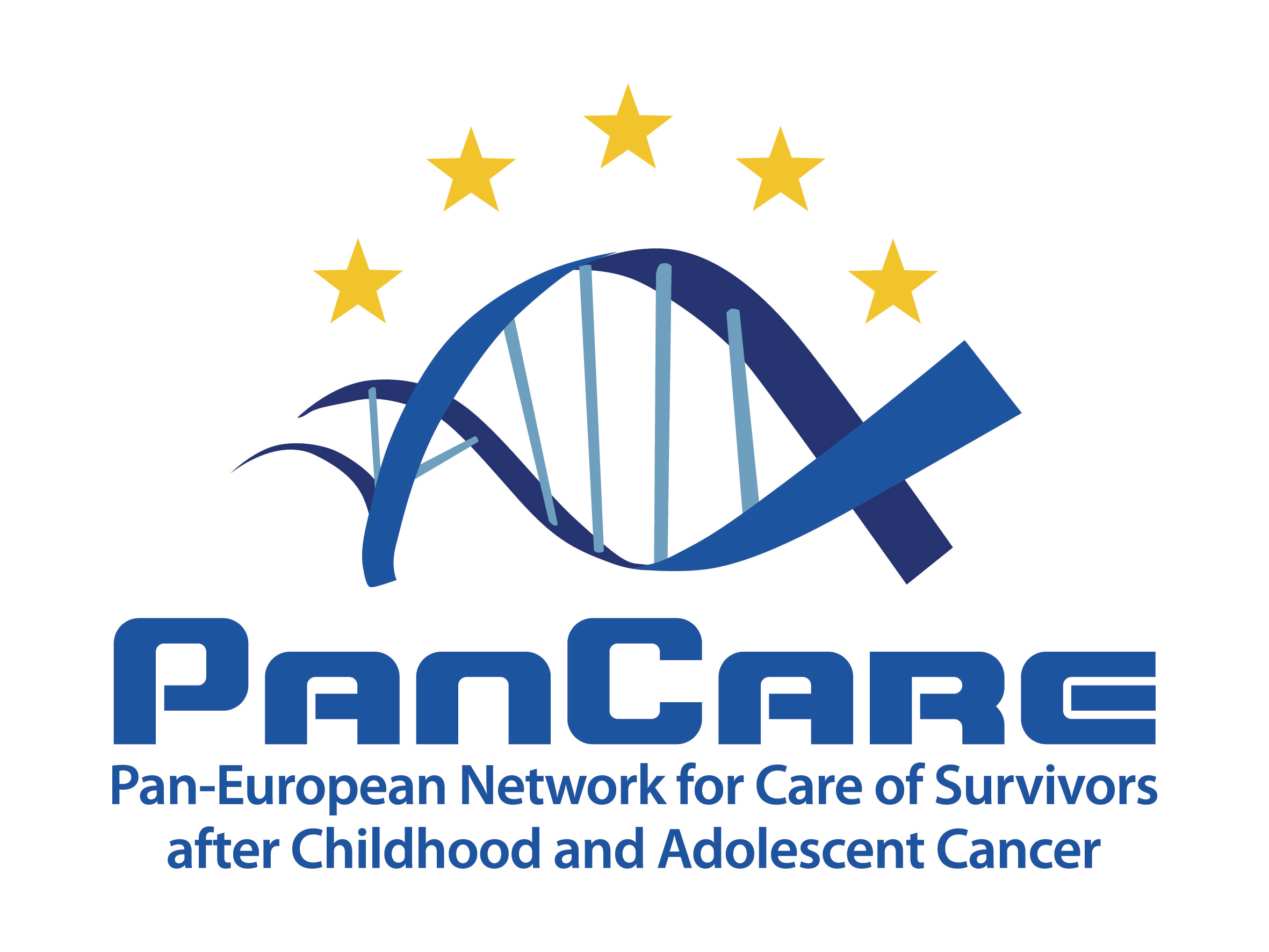 For specific enquiries or further information, please contact us by email: office@siope.eu