The rotating President of SIOPE has a leading role. He/she presides the meetings of the Board of Directors and officially represents SIOPE at international meetings. Together with the Board, he/she decides over the priorities and the strategy for the future.
Current President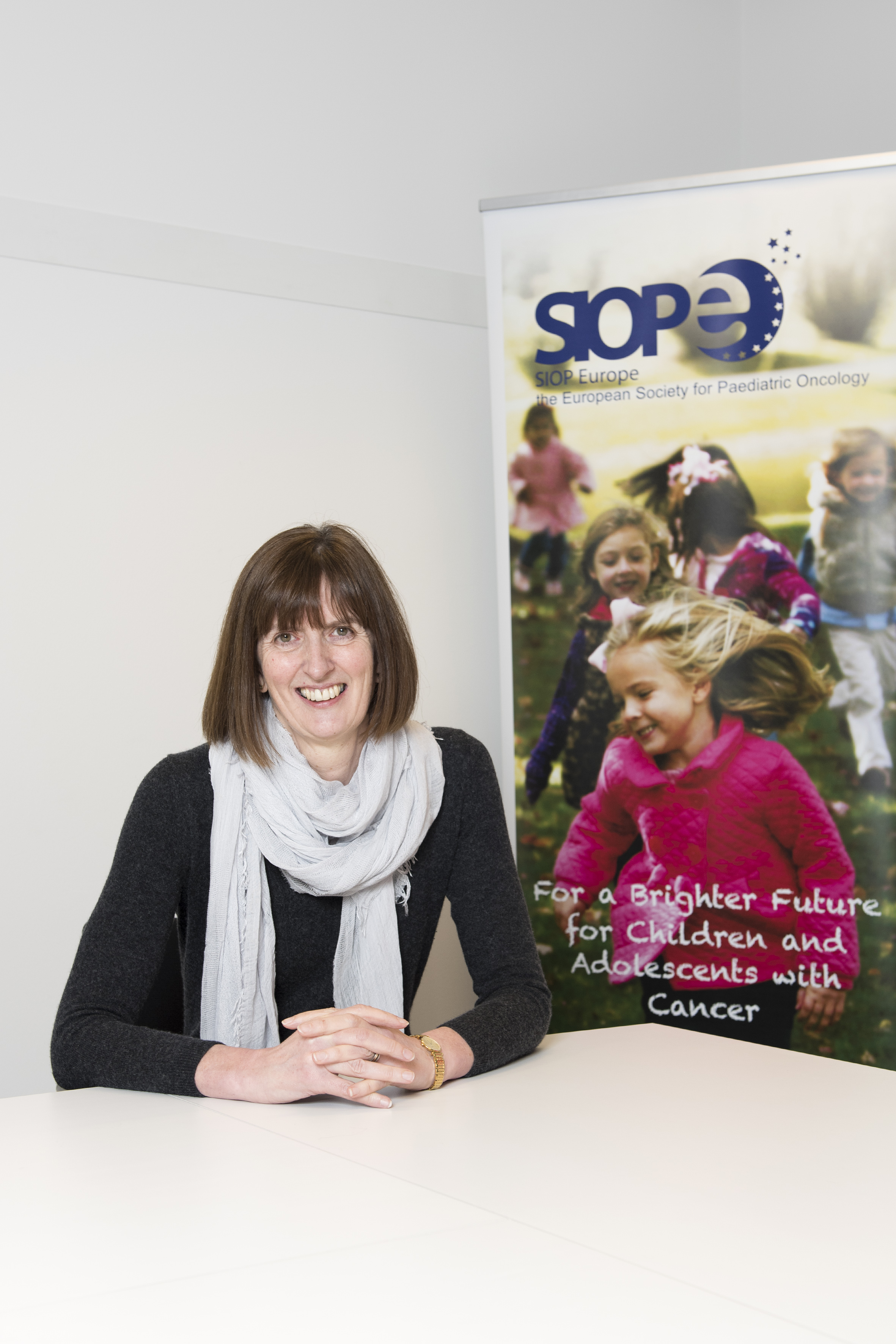 The current President is Professor Pamela Kearns (University of Birmingham, Cancer Research UK Clinical Trials Unit, United Kingdom). As a SIOP Europe board member for the past years, Pamela has a solid understanding of our organisation, mission and strategy. At the end of 2016, 98% of SIOP Europe members expressed their positive feedback on the appointment of Pamela Kearns as President-Elect). In her previous role as vice-chair of the SIOP Europe Clinical Research Council, Pam was engaged in raising awareness of the regulatory challenges facing academic trials for children with cancer and supporting crucial amendments to the new EU Clinical Trial Regulation. Pam is also board member of the European consortium for Innovative Therapeutics for Children with Cancer (ITCC), developing new treatments for childhood cancers.
Read the news release here.
Read Pam's full bio here.
President-Elect
Carmelo Rizzari is currently SIOPE's President-Elect as well as Professor of Pediatrics at University of Milano-Bicocca and Head at Pediatric Hematology Oncology Unit, MBBM Foundation, Monza, Italy.
Read Carmelo's full bio here.
Past-Presidents
The SIOPE Staff and Board members would like to express genuine gratitude to our Past-Presidents:
Prof. Martin Schrappe (Germany) from 2016-2018
Prof. Gilles Vassal (France) from 2013 to 2015
Prof. Ruth Ladenstein (Austria) from 2010 to 2012
Prof. Kathy Pritchard Jones (United Kingdom) from 2008 to 2009
Prof. Andrea Biondi (Italy) from 2006 to 2007