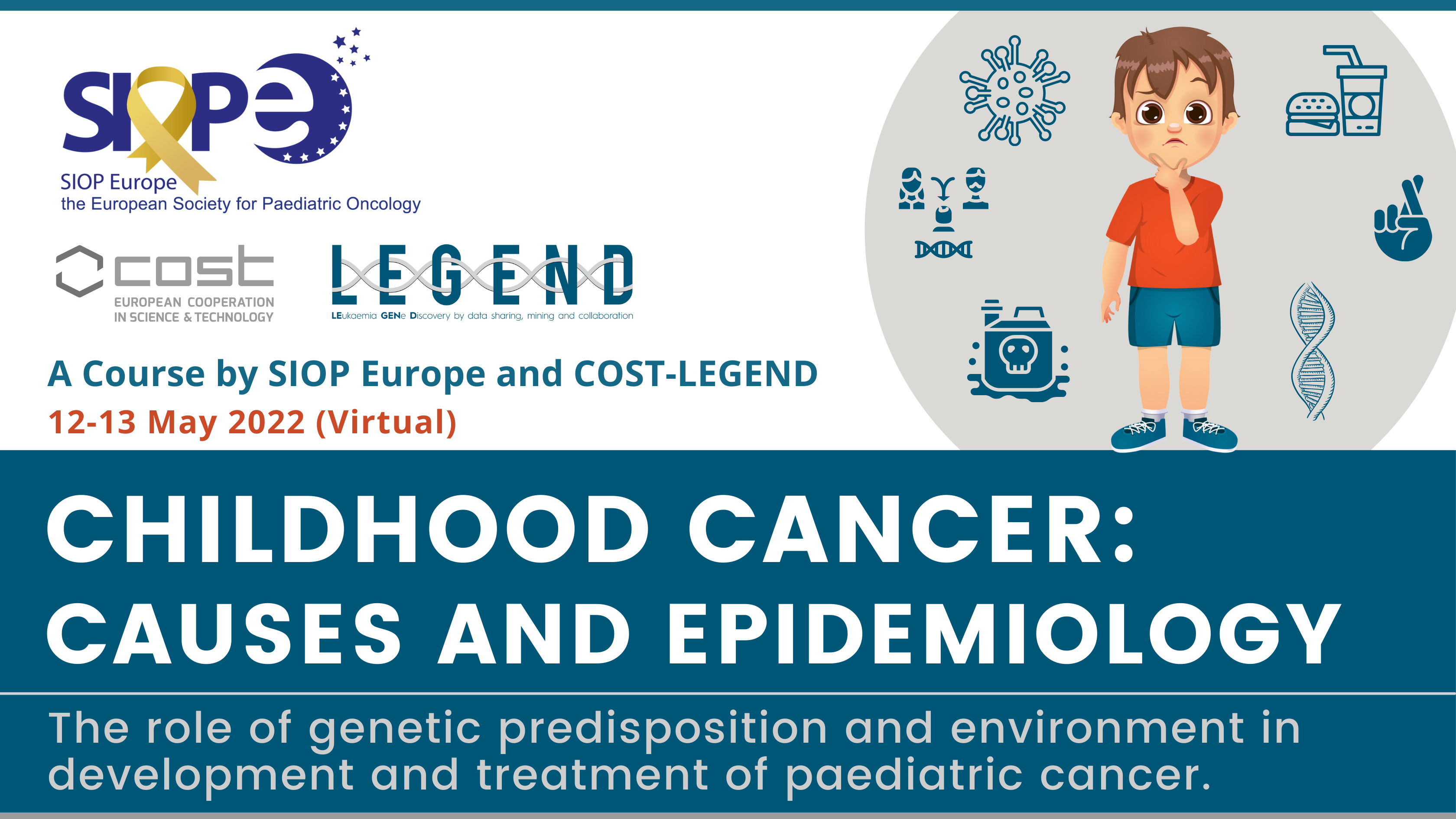 While cure rates of children and adolescents with cancer have dramatically improved over the last decades, the causes of childhood cancer remain poorly understood. Research in this area remains a major research priority. Cancer in children and adolescents has a strong genetic component and at least 10% of patients have an underlying cancer predisposition syndrome with broad clinical implications.
In patients without defined cancer prone syndromes heritable factors such as low-penetrant risk alleles play important roles. Environmental cancer risk factors, such as infections or exposure to genotoxic factors also contribute to the development of childhood cancer.
Studying cancer risk factors requires skills in the areas of cancer biology, cancer genetics, and cancer epidemiology. Experts from these areas participated in this course.

The SIOPE Course on "Childhood Cancer: Causes and Epidemiology" covered topics including:
Predisposition to cancer
Pharmacogenetics and toxicity
Role of genetic tests and their relevance for the clinicians
Second tumors
Germline findings in molecular pathology
Genetic counseling and follow up

Course Steering Committee:
Uğur Özbek – Acıbadem University Medical Faculty, Medical Genetics Department – Istanbul, Turkey
Jelena Lazic – Pediatric Hematologist and oncologist, Department for hematology and oncology, University Children`s Hospital, School of Medicine, University of Belgrade, Belgrade, Serbia
Karin Wadt – Department of Clinical Genetics, Centre of Diagnostic Investigation, Rigshospitalet, Copenhagen, Denmark
Andishe Attarbaschi – SIOP Europe Board Member and St. Anna Children's Hospital - Vienna, Austria
Teresa de Rojas – ACCELERATE Scientific Coordinator, Brussels, Belgium

Selected talks have been recorded and are now available on the SIOP Europe YouTube channel:
If you have queries or require further information, please send an email to: edu@siope.eu